NIKI: The Nicole Tour
Saturday, October 1, 8 p.m.
---

You need to see NIKI now. Mostly because her stage shows are spellbinding — just ask anyone who caught her set at Coachella back in April — but also because it may be your last chance to see her in a setting as intimate as the 1,800-seat Frederick C. Tillis Performance Hall. This is a performer destined for superstardom. Taylor Swift saw it back in 2014 when she invited then 15-year-old NIKI to join The Red tour as her opening act. In the eight years since, NIKI has built an audience on the strength of a musical style that blends genres from R&B, soul, and hip-hop, to pop and indie folk. Her music has been featured in the film soundtrack for Shang-Chi and the Legend of the Ten Rings. And her new album, Nicole, is due in August from the record label 88Rising. NIKI proudly and perfectly captures a youthful Asian identity, with all its joys, challenges, and aspirations.

Co-sponsored by the UMass Amherst Asian American Students Association, UMass Amherst University Programming Council, Amherst College Asian Students Association, and Amherst College Asian and Pacific American Action Committee.





 

Frederick C. Tillis Performance Hall
151 Presidents Drive, Amherst MA 01003
---

Reserved $25, $20 and $15
Five College students $5, Youth under 17 $10
Limit: 4 tickets per customer
---

 Artist Information
Niki's Instagram
Niki's YouTube Channel
---

Sponsored by:
Massachusetts Cultural Council

UMass Amherst Asian American Students Association

UMass Amherst University Programming Council

Amherst College Asian Students Association

Amherst College Asian Pacific American Action Committee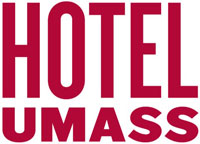 UMass Auxiliary Services

...or browse our full event calendar