CANCELLED DUE TO ILLNESS
NITIN SAWHNEY: PAST, PRESENT AND FUTURE UNPLUGGED
Friday, November 1, 8 p.m., Bowker Auditorium
$25, 15; Five College/GCC/STCC Students and Youth 17 & under: $15
He's written music for, performed with or produced Paul McCartney, Anoushka Shankar, Imogen Heap, Natty, Sting, The London Symphony Orchestra, A.R. Rahman, Brian Eno, Sinead O'Connor, Jeff Beck, Shakira, Will Young, Joss Stone, Taio Cruz, Get Cape Wear Cape Fly, Ellie Goulding, Asa, Horace Andy, Akram Khan and Mira Nair.  He's met Nelson Mandela and filmed him for one of his music videos (Breathing Light) --yet he remains relatively unknown on this side of the pond! Nitin Sawhney is undoubtedly one of the moving forces behind today's U.K. Undersound.
Worldly flavor meets relaxed beauty in this rare US appearance of producer and composer Nitin Sawhney. For his Bowker appearance, Sawhney performs with multilingual vocalist Nikki Wells and tabla player Aref Durvesh. Sawhney is known for mixing South Asian musical influences with a variety of other genres such as hip-hop, electronica and jazz. This musical journey will be intimate, yet powerful and haunting making for a sublime concert.

For a free MP3 download of Nitin's recording of his song, I Ask You, featuring Joss Stone on vocals--- select the "Media" link to the right!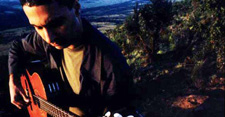 Connect