CANCELLED DUE TO ILLNESS:
Nitin Sawhney: Past, Present and Future Unplugged Artists
Nitin Sawhney
Nitin Sawhney is one of the most distinctive and versatile musical voices alive today. Firmly established as a world-class producer, songwriter, DJ, multi-instrumentalist, orchestral composer and cultural pioneer, Sawhney has become a latter-day Renaissance man in the worlds of music, film, videogames, dance and theatre.
Sawhney's output as a musician is astonishing. He has scored for and performed with many of the world's leading orchestras, and collaborated with and written for the likes of Paul McCartney, Sting, The London Symphony Orchestra, A.R. Rahman, Brian Eno, Sinead O'Connor, Anoushka Shankar, Jeff Beck, Shakira, Will Young, Joss Stone, Taio Cruz, Get Cape Wear Cape Fly, Ellie Goulding, Asa, Horace Andy, Cirque Du Soleil, Akram Khan, Mira Nair, Nelson Mandela and John Hurt. Performing extensively around the world, he has achieved an international reputation across every possible creative medium.
Often appearing as Artist in Residence, curator or Musical Director at international festivals, Sawhney works tirelessly for musical education, acting as patron of the British Government's Access-to-music programme and the East London Film festival as well as acting as a judge for The Ivor Novello Awards, BAFTA, BIFA and the PRS foundation. He is a recipient of 4 honorary doctorates from British universities, is a fellow of LIPA and the Southbank University, an Associate of Sadler's Wells, sits on the board for London's Somerset House and in 2007 turned down an OBE for ethical reasons.
An acclaimed flamenco guitarist and classical/ jazz pianist, Sawhney's musical ability to transcend cultural barriers has gained him much recognition from the classical and pop communities, leading to his unique claim to broadcasting and selling out as artist in his own right for both the BBC Traditional and Electric Proms at London's Royal Albert Hall and Roundhouse respectively. His band has toured the world for decades and Sawhney has performed and scored in recent years with international orchestras to silent films, most notably Franz Osten's A Throw of Dice and Naruse's Yogoto No Yume with the LSO. Nitin conducted the Singapore Festival Orchestra in May 2011 and performed at Toronto's Luminato festival with his band in June this year. He also performed with his band in November at London's Union Chapel, showcasing tracks from the forthcoming album from his ninth album - Last Days of Meaning which was released 19th September 2011. Sawhney will perform at The Roundhouse, London in June 2013 as he celebrates the release of a live-to-vinyl retrospective box set of his music and the release of his tenth studio album later this year.
Nicki Wells
Singer-songwriter-composer-producer Nicki Wells, having recently gained a first class honours degree in music, has been working on her solo debut album as well as multiple collaborations with various artists and producers including the acclaimed Nitin Sawhney. She has already been featured on his work from album recordings to performances in venues such as the Royal Albert Hall, The Royal Opera House and Sadlers Wells and is featured on the recent BBC hit series the 'Human Planet'.

In 2011, Nicki composed the score for Tanika Gupta's theatrical adaptation of Charles Dickens' 'Great Expectations', receiving critical acclaim as it toured theatres and playhouses throughout the country. She also, along with Nitin Sawhney scored for Khyentse Norbu's feature film Vara: A Blessing in 2012.

Having already performed in countries as a singer to sell out audiences in regions as diverse as Australia, the Middle East, the Far East & Europe, she has astounded audiences all over the world with her incomparable ability to traverse the gaps between old and new, east and west and contemporary chic and classicism.
Aref Durvesh
Aref Durvesh has recorded and performed with Badmarsh & Shri, Sting, Susheela Raman, Cheb Mami , Jeff Beck , Visionary Underground and is one of the longest members of Nitin Sawhneys band, featuring on all his Albums as well as performing with Nitin on all his UK and worldwide tours. Aref has dropped his tabla beats twice at the prestigious Mercury Music awards, firstly with Nitin and a few years later, with Susheela Raman and is now extending his talents to producing his own album.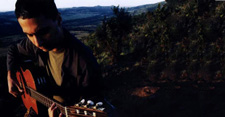 Connect
Twitter:
@thenitinsawhney