Nora Valdez
The Journey Part II: Tag Your Luggage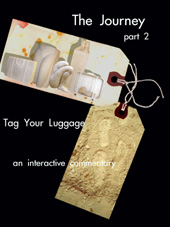 Monday, September 1 - Wednesday, December 31, 2003
Hampden Gallery Lobby, Southwest Residential Area   
A continuation of The Journey sculptural installation with new participatory component which invites university and 5-College students, faculty, local school students and community members to comment in words or images on their journey through life.
Those interested in participating will be given manila luggage tags to write, draw, paint,or otherwise convey their experiences.
The completed tag commentaries will be installed at Hampden by The Journey's creator sculptor Nora Valdez.
To participate: Pick up tags at the Hampden Gallery or email a request for tags to a.faithlaprade@acad.umass.edu. Include your name, address and number of tags you would like to receive.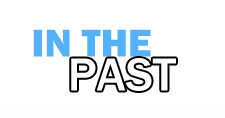 Here is an archive of many of our past events. If you are looking for current happenings at the FAC please go to the home page.
The past events section is updated periodically, very recent past events may not be listed immediately.
To navigate within the past events section:
By Program then by Year
By Artist for Exhibitions
Note these pages are updated every semester.  Not all events or exhibitions will be listed here promptly after they are over.