Nori: Korean Drums And Music
by Sang-min Lu & Company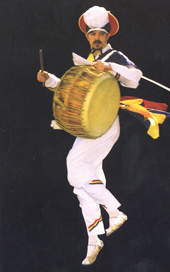 Friday, November 14, 2003
Bowker Auditorium at 8 pm   
Adults $15; Age 17 & under & Five College Students: $7
Poongmul-Nori is a dynamic mixture of traditional Korean drumming, dance, ritual, theater, and entertainment. Rooted in the ancient agricultural traditions of Korea, the exuberant drumming and joyous movement of Nori is believed to have the power to heal, improve health, and shower blessings and peace on all. Colorful costumes, special hats, scarves, and props all serve to present a visually arresting performance that encourages the audience to get on their feet. A totally unique show, one not to be missed by anyone interested in world cultures.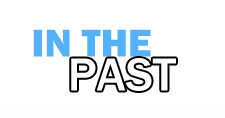 Here is an archive of many of our past events. If you are looking for current happenings at the FAC please go to the home page.
The past events section is updated periodically, very recent past events may not be listed immediately.
To navigate within the past events section:
By Program then by Year
By Artist for Exhibitions
Note these pages are updated every semester.  Not all events or exhibitions will be listed here promptly after they are over.