Nuestras Abuelas/ Our Grandmothers
Curated by Noemi E. Valentin, Natalia Muñoz, and Waleska Santiago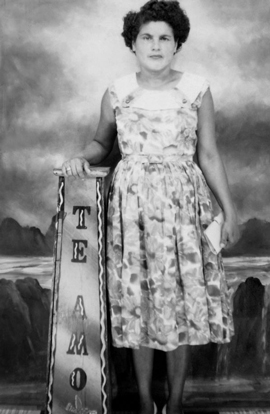 Thursday, September 25 - Saturday, October 25, 2008
Central Gallery   
Free and open to the public
About Nuestras Abuelas/Our Grandmothers Project TheNuestras Abuelas Project was launched in December 2007 in La Prensa of Western Massachusetts, a monthly bilingual newspaper that provides information and views on education, culture, health and politics. Each month La Prensa runs a full page with pictures and text of a grandmother from Latin America. In September-October 2008, the entire collection of photographs, creative text and personal objects will be presented together in exhibits at the Westfield and Holyoke Libraries.
Organizing Committee Natalia Muñoz Project Director Revan Schendler Project Advisor Waleska Santiago Associate Curator, Exhibition Design Noemí E. Valentín Exhibition Curator
Our Purpose The Nuestras Abuelas exhibition is a celebration of the legacy of our grandmothers" struggles, responsibility, work, and love through the eyes of their granddaughters. Focusing on the Latina and Puerto Rican women's experience we also want to give a glimpse of the world and times in which they lived, which today serve to inspire and motivate us.
Committee Bios
Natalia Muñoz is founder and editor of La Prensa (The Press) of Western Massachusetts, www.LaPrensaMa.com, a monthly bilingual newspaper serving the diverse Latino communities in Western Massachusetts. Born in San Juan, Puerto Rico, Muñoz has worked as a journalist for both Spanish- and English-language media for almost 25 years in the United States, Spain and Puerto Rico for different media outlets including The Associated Press, The New York Daily News, Ms. Magazine, Barcelona Metropolitan, and The San Juan Star and El Vocero, both in Puerto Rico, and most recently as a reporter and columnist for The Republican in Springfield, MA. She is also the founder of LinkLatinos.com, a news and press release distribution service on news, opinions and events in Latino communities nationwide.
Revan Schendler, Ph.D., has listened to many stories, as a teacher, writer, editor, oral historian, and amateur radio host. Her poetry and journalism have appeared in The New Yorker, The New York Review of Books, Poetry, Salmagundi, and The Daily Hampshire Gazette. She produced Talking Portraits of Northampton, a series marking the 350th anniversary of Northampton (which won an AP regional prize for excellence in journalism); and with playwright John Hadden Women at War, based on interviews with women veterans of the global war on terror. Schendler is a research associate in the Department of History, Smith College.
Waleska Santiago was born in Arecibo, Puerto Rico. She is a consultant for the Exploration in Puerto Rican Culture program for the Massachusetts Culture Council and the Springfield School Department. She visited museums and galleries worldwide including Spain, England, Argentina, Mexico, Perú, and France. She has a BA in Art History from Mount Holyoke College. Her final research project was "Women Artists in the Spanish-speaking Caribbean, and included listings of women artists from Puerto Rico, Cuba and the Dominican Republic, born before 1900.
Noemí E. Valentín was born in Puerto Rico and moved to Hartford in 1990 in her 30s. Her focus has been working extensively with the Puerto Rican communities of Hartford, Boston and in the Western Massachusetts region organizing and participating in artistic and cultural events. In Hartford, she coordinated the photographic exhibition The Puerto Ricans of Hartford and consulted for the Wadworth's Ateneum to organize the First Puerto Rican Day in 1994. She holds a Bachelors degree in History of Art from the University of Puerto Rico, and an Art Administrator Certificate from the Connecticut Commission of the Arts.
Nuestras Abuelas/Our Grandmothers Dirigido por Noemi E. Valentin y Waleska Santiago Jueves, 25 de septiembre a sábado 25 de octubre, 2008 Recepción de Apertura: A Ser Anunciada (TBA)
Una celebración del legado de las luchas de nuestras abuelas, sus responsabilidades, trabajo, y el amor contemplado a través de los ojos de sus nietas. Con un enfoque en las experiencias de las mujeres Latinas y puertorriqueñas, este evento muestra una visión del mundo y la época en la que ellas vivieron, la cual hoy sirve de inspiración y motivación. Para más información visite: www.fineartscenter.com/central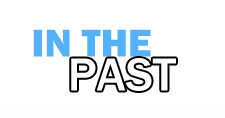 Here is an archive of many of our past events. If you are looking for current happenings at the FAC please go to the home page.
The past events section is updated periodically, very recent past events may not be listed immediately.
To navigate within the past events section:
By Program then by Year
By Artist for Exhibitions
Note these pages are updated every semester.  Not all events or exhibitions will be listed here promptly after they are over.