Thursday, October 13, 7pm
Incarceration: Toward a New Society
Phyllis Kornfeld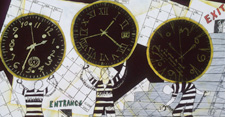 Artist, author, and educator Phyllis Kornfeld talks about her work with incarcerated men and women around the country.  For 33 years, in all levels of security from county jail to maximum security to death row, she has provided the transformative experience of creating sincere and beautiful art. She is the author of Cellblock Visions: Prison Art in America, (Princeton University Press) and will bring examples of artwork for this talk.
Chris Tinson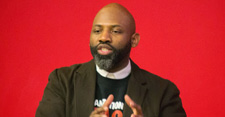 Following Phyllis Kornfeld's presentation, Chris Tinson, associate Professor of Africana Studies and History at Hampshire College highlights the work of organizations dedicated to curbing society's reliance on incarceration. He reminds us that honest discussion of deep reforms to carceral policies and practices are central to our national conversations on racism and anti-black policing connected to a spectrum of xenophobic policies and practices.

More Information
Gallery Hours:
Monday & Tuesday, 1pm to 7pm

Wednesday-Friday, 1pm to 5pm


We are closed for academic breaks (Thanksgiving, Christmas, Spring Break, Summer) and state holidays

Additional viewing may be arranged on request by contacting the Gallery.
Contact Information:
103 New Africa House
University of Massachusetts
180 Infirmary Way
Amherst, MA 01003 
(413) 545-5177

 
Gallery Director, Dr. Terry Jenoure
Gallery Manager, Alexia Cota
 
For GPS and mapquest:
180 Infirmary Way
Amherst, MA 01003