Friday, October 14, 7pm
Lydia Cortes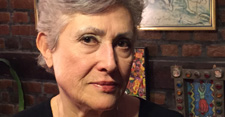 In a reading entitled,
Whose Place,
Brooklyn-born Puerto Rican poet Lydia Cortes reads from work that is strongly influenced by her identity: a working class woman, a speaker of Spanish as her first language, a sibling of an autistic child.  Her writing appears in
The Anthology of Puerto Rican Poetry (Aboriginal to Contemporary Times)
;
Breaking Ground, Anthology of Puerto Rican Women Writers in New York
;
Monologues From the Road
(a play);
Through the Kitchen Window
;
Teaching With Fire
;
In Praise of Our Teachers
; and in
Phati'tude Literary Magazine
.  She was awarded fellowships at The Valparaiso Artists Retreat in Spain; Virginia Center for The Creative Arts; and at The MacDowell Colony.
Art Steele Blues Band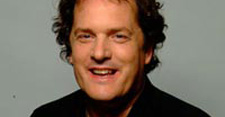 Guitarist and vocalist Art Steele brings excitement and lots of skill with his stellar ensemble, Mike Bliss (bassist) and Bill Arnold (drums). Over the years, Art has worked with many of jazz and gospel artists and has written for numerous magazines.  Equally adept as a sound engineer, during the early 1980s Art began working with acapella group Sweet Honey in the Rock as their touring sound engineer.  In more than 25 years, he has missed only three shows - one airplane flight cancellation and two injuries requiring surgery. In his own words, he is "the Cal Ripken, Jr. of sound engineering!" Not surprisingly, his personal motto is "Who dares, wins."  Art has dedicated most of his life to mating the technology he loves with the music he loves in the hearts, minds, and ears of the people he loves.

More Information
Gallery Hours:
Mondays & Tuesdays 1-7 pm; Wednesdays through Fridays 1-5 pm
Contact Information:
103 New Africa House
University of Massachusetts
180 Infirmary Way
Amherst, MA 01003 
(413) 545-5177

 
Gallery Director, Dr. Terry Jenoure
Gallery Manager, Alexia Cota
 
For GPS and mapquest:
180 Infirmary Way
Amherst, MA 01003