October 10th, 7p.m.

Priscilla Page
reading from her work When The Women Gather, writer and UMASS faculty member draws us into her inner circle with stories about growing up in a mixed-race Mexican American family
Priscilla Page's When The Women Gather is a collection of poetry and testimonio. Growing up in a bi-cultural home, Ms. Page listened and learned much from her mother and her mother's sisters, each one of them strong and struggling through their lives as mixed-race Mexican American women. Many of the voices that emerge in this piece come from her mothers, aunties, sisters, lovers, and friends, and she says, "the stories are all true except for the ones I make up." Page is a dramaturg and writer as well as a Senior Lecturer in the Department of Theater at the University of Massachusetts Amherst. She is currently working on a book project that centers on the play Wings of Night Sky, Wings of Morning Light by poet Joy Harjo. She worked as the program curator at New WORLD Theater at UMASS, for five years and served as the resident dramaturg there and oversaw all archival and documentation efforts, managed the Asian American Women Playwrights Archive, and supervised an on-going team of dramaturgy student interns. She has worked on projects with Laurie Carlos, Ping Chong and others.
Angelica Sanchez
a memorable solo electronic and toy piano concert by New York City musician

Angelica Sanchez, pianist and composer studied Composition and Jazz at Arizona State University. Since moving to New York in 1994, she has played with such notables as Wadada Leo Smith, Paul Motian, Brandon Ross, Ralph Alessi, Susie Ibarra, Tim Berne, Mario Pavone, Trevor Dunn, Mark Dresser, Ed Schuller, Reggie Nicholson, Mike Sarin, Ben Monder and many more. Her music has been recognized in international publications, and she was the recipient of grants from Chamber Music America and the Rockefellers Brothers Fund. Her CD "Life Between" was chosen as one of years best recording 2009 in "All About Jazz/NY". Her debut solo CD "A Little House" was released January 2011 on the Clean Feed Label. She has been an artist in residence at schools in Maine, Connecticut, Maryland and in Canada and France. About her music, The New York Times states, "In her piano playing as well as her compositions Angelica Sanchez seeks out the lyrical heartbeat within any avant-garde storm."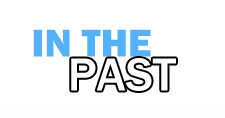 Here is an archive of many of our past events. If you are looking for current happenings at the FAC please go to the home page.
The past events section is updated periodically, very recent past events may not be listed immediately.
To navigate within the past events section:
By Program then by Year
By Artist for Exhibitions
Note these pages are updated every semester.  Not all events or exhibitions will be listed here promptly after they are over.


More Information
Gallery Hours:
Mondays & Tuesdays 1-7 pm; Wednesdays through Fridays 1-5 pm
Contact Information:
103 New Africa House
University of Massachusetts
180 Infirmary Way
Amherst, MA 01003 
(413) 545-5177

 
Gallery Director, Dr. Terry Jenoure
Gallery Manager, Alexia Cota
 
For GPS and mapquest:
180 Infirmary Way
Amherst, MA 01003