October 11th, 7p.m.
Pat Schneider
a reading of new works from reknowned founder of Amherst Writers and Artists (AWA), and author of How the Light Gets In: Writing As A Spiritual Practice (Oxford Press)

Pat Schneider is a poet, playwright, librettist, and author of ten books of poetry and non-fiction. She was born in the Ozark mountains of Missouri where she became intimate with fossils, creekbeds, grasshoppers and box turtles. After a search for work took her single mother to St. Louis, from age ten Pat lived in tenements and in an orphanage until she was given a scholarship to college. Those early experiences have deeply influenced her writing, and fueled her passion for those who have been denied voice through poverty and other misfortunes. Pat's libretto, "The Lament of Michal," was performed in Carnegie Hall by Phyllis Bryn Julson and the Atlanta Symphony directed by Robert Shaw. Her poetry has been read by Garrison Keillor on National Public Radio's Writer's Almanac sixteen times. There are more than three hundred recorded productions of her plays for community theater. A film about her work with women in low-income housing, "Tell Me Something I Can't Forget," by Florentine Films/Hott Productions has won national and international top awards for documentary films. Amherst Writers & Artists, founded by Pat in 1981 and directed and managed by Pat and Peter for thirty years, is now an international network of workshop leaders who use the writing method described in Pat's book, Writing Alone and With Others, Oxford University Press. Pat's newest book, How the Light Gets In: Writing as a Spiritual Practice, is published by Oxford University Press.


More Information
Gallery Hours:
Mondays & Tuesdays 1-7 pm; Wednesdays through Fridays 1-5 pm
Contact Information:
103 New Africa House
University of Massachusetts
180 Infirmary Way
Amherst, MA 01003 
(413) 545-5177

 
Gallery Director, Dr. Terry Jenoure
Gallery Manager, Alexia Cota
 
For GPS and mapquest:
180 Infirmary Way
Amherst, MA 01003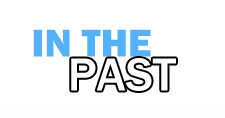 Here is an archive of many of our past events. If you are looking for current happenings at the FAC please go to the home page.
The past events section is updated periodically, very recent past events may not be listed immediately.
To navigate within the past events section:
By Program then by Year
By Artist for Exhibitions
Note these pages are updated every semester.  Not all events or exhibitions will be listed here promptly after they are over.