October 7th, 7p.m.
Edna Paz Sabulao Ilano
interviewed by her daughter Olivia and granddaughter Thulani, this retired Berkshire County nurse reflects on her medical missions work in remote parts of the Philippines and Southeast Asia
Edna Paz Sabulao Ilano was born in Cavite City, Philippines on August 9th, 1937. Nursing has been her life's work. Ms. Ilano attended the University of Santo Thomas, in Manila. After completing her studies in 1957 and gaining her license as a registered nurse, she came to the U.S. after being accepted by the American Nursing Association in 1960. By 1963 she was back in the Philippines. However, with the political climate of 1968 in the Philippines and the impeding threat of Ferdinand Marcos' martial law, she, her husband Rudolfo Ilano and their two children left the Philippines. Ms. Ilano landed a position at Pittsfield General Hospital's Berkshire Medical Trauma Center on January 1968 and stayed until 2002 when she retired. However, she maintained her license and in 2002 was recruited by the Philippine American Medical Association to do missions work. She would join an ensemble of doctors, nurses, and lay people for a medical mission in remote parts of the Philippines providing general and gynecological surgery. She continues serving the Philippines and Southeast Asia and volunteers at Berkshire Medical Center where she administers and operates free flu clinics for the elderly and families in need.
Sarah Manning
Allison Miller
fiercely talented young players Sarah Manning on saxophone, and drummer Allison Miller join forces in an energy-charged performance

Saxophonist and composer Sarah Manning has made the Pioneer Valley her base. A musical storyteller, she weaves the intricate threads of her mind into a strange tapestry of sound. Manning performs in NYC and the San Francisco Bay Area, and has led bands at venues from Yoshi's in California to Dizzy's Club Coca Cola in NYC and the 2011 Tanglewood Jazz Festival. A 2012 MacDowell Colony Fellow in Composition, she recently recorded a new album for Posi-Tone featuring her band Harmonious Creature. At Augusta Savage Gallery, she leaves the structure of chordal instruments behind and joins forces with powerhouse NYC drummer Allison Miller.
Allison Miller defies all boundaries, and brings stylistic authenticity to her work. She has recorded with Ani DiFranco, toured with legendary organist Doctor Lonnie Smith and avant-garde saxophonist Marty Erlich, and leads her band, BOOM TIC BOOM which features the compositions of Miller and pianist Myra Melford. The London Guardian calls her "a drummer of fierce clarity and bold imagination."
 


More Information
Gallery Hours:
Mondays & Tuesdays 1-7 pm; Wednesdays through Fridays 1-5 pm
Contact Information:
103 New Africa House
University of Massachusetts
180 Infirmary Way
Amherst, MA 01003 
(413) 545-5177

 
Gallery Director, Dr. Terry Jenoure
Gallery Manager, Alexia Cota
 
For GPS and mapquest:
180 Infirmary Way
Amherst, MA 01003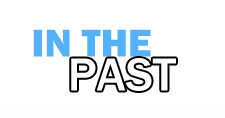 Here is an archive of many of our past events. If you are looking for current happenings at the FAC please go to the home page.
The past events section is updated periodically, very recent past events may not be listed immediately.
To navigate within the past events section:
By Program then by Year
By Artist for Exhibitions
Note these pages are updated every semester.  Not all events or exhibitions will be listed here promptly after they are over.