October 8th, 7p.m.
Onawumi Jean Moss
our very own Amherst-based storyteller and former Amherst College Associate Dean seamlessly blends story and song in her solo performance
Storyteller Onawumi Jean Moss encourages pride of heritage, appreciation of cultural differences and recognition of kinship through her performances, often blending story and a cappella singing. This Tennessee native's first stories were learned from her parents and in church. Her mother, a self-taught reader conveyed, by example, the inherent relationship of context and story and life-lessons. Her father, a natural-born comedian, told riveting night-sky stories as well as ghost stories. Moss was a full-time Associate Dean of Students at Amherst College (1985-2006), and during her tenure there from 1993 to 2006, she inspired imagination, inquiry, and expression by founding and producing Keepers of the Word, a multicultural storytelling festival that was host to nearly sixty celebrated tellers of African, Asian, European, Hispanic, Latin and Native American heritage. Her first children's book, Precious and the Boo Hag, co-authored with acclaimed author Patricia C. McKissack, is the winner of the 2006 ALA/ALSC Notable Children's Book award and the national finalist for other prestigious awards. A 2005 recipient of the Zora Neale Hurston Storytelling Award, she holds memberships in the National Storytellers Network and the National Association of Black Storytellers.
June Millington
solo performance by reknowned rock guitarist and co-founder of Institute for the Musical Arts (IMA)
June Millington, born in the Philippines, is a pioneering guitarist, songwriter, producer, and instructor who is perhaps best known for forming the all-female rock band Fanny. That band, active in the early 1970s and the first of its kind to release an album with a major label, eventually released five albums and achieved two top 40 singles on the Billboard Hot 100. David Bowie said in 1999 that Fanny was "extraordinary... they're as important as anybody else who's ever been, ever; it just wasn't their time." In the mid-1970s, June turned to studio work, and as a session musician, appeared on Barbra Streisand's 1971 album Barbra Joan Streisand. She also produced records for Holly Near, Mary Watkins, Cris Williamson, Bitch and Animal, John Simon, Diane Lincoln, and Joel Zoss, among others. June was once described by Guitar Player magazine as the hottest female guitarist in the music industry. Since the 1970s June Millington has been highly regarded for her work on behalf of women musicians and the LGBT community. In 1986, she and her longtime partner Ann Hackler founded the Institute for the Musical Arts (IMA) in Goshen, Massachusetts. The non-profit institute supports women and girls in music and music-related businesses. Their programs include a Rock 'n Roll Camp for Girls, and workshops in vocal and instrumental instruction, album production and recording techniques, lyric and music composition, and booking, promotion, and entertainment law.


More Information
Gallery Hours:
Mondays & Tuesdays 1-7 pm; Wednesdays through Fridays 1-5 pm
Contact Information:
103 New Africa House
University of Massachusetts
180 Infirmary Way
Amherst, MA 01003 
(413) 545-5177

 
Gallery Director, Dr. Terry Jenoure
Gallery Manager, Alexia Cota
 
For GPS and mapquest:
180 Infirmary Way
Amherst, MA 01003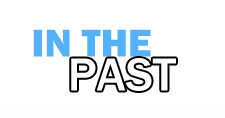 Here is an archive of many of our past events. If you are looking for current happenings at the FAC please go to the home page.
The past events section is updated periodically, very recent past events may not be listed immediately.
To navigate within the past events section:
By Program then by Year
By Artist for Exhibitions
Note these pages are updated every semester.  Not all events or exhibitions will be listed here promptly after they are over.