October 9th, 7p.m.
Jennifer Lisa Vest
west coast artist of Black and Native American heritages delivers her brand of Philopoetics in an evening of spoken word and philosophy
Jennifer Lisa Vest is a lecturer and performing artist who combines poetry, philosophy and feminist theory to address the need for personal and institutional change. Vest has performed poetry and spoken word, and delivered philopoetic lectures at numerous universities, political events, and arts venues throughout North America. She has had her poetry published in eight anthologies, seven journals, a chapbook, and has produced three poetry CDs. For ten years she taught cross-cultural Philosophy and Women's Studies at Seattle University and the University of Central Florida.
Jin Hi Kim
internationally acclaimed virtuoso plays komungo, a Korean fourth century fretted board zither, in a solo concert of improvised music
Jin Hi Kim, born in Korea, performs on the komungo in a style that is at once meditative and vividly energetic. In three decades of creative activity, she has worked in improvisational forms with traditional music masters from Asia and Africa and performed in a free improvisation context at many international festivals with prominent Western avant-garde improvisers. This Guggenheim Fellow utilizes her own compositional method called Living Tones, when composing works for the ancient instrument with Western orchestra and chamber music. She was a Composer-in-Residence with New Haven Symphony Orchestra (2009-11) and commissioned by the Kronos Quartet, Chamber Music Society for Linclon Center, American Composers Orchestra, Boston Modern Orchestra Project and New Haven Symphony. Kim has co-designed the world's only electric komungo. Her autobiography Komungo Tango, a 25 years journey of creative collaborations with master musicians around the world, was published in Seoul, South Korea.


More Information
Gallery Hours:
Mondays & Tuesdays 1-7 pm; Wednesdays through Fridays 1-5 pm
Contact Information:
103 New Africa House
University of Massachusetts
180 Infirmary Way
Amherst, MA 01003 
(413) 545-5177

 
Gallery Director, Dr. Terry Jenoure
Gallery Manager, Alexia Cota
 
For GPS and mapquest:
180 Infirmary Way
Amherst, MA 01003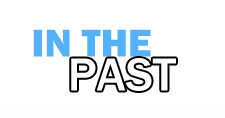 Here is an archive of many of our past events. If you are looking for current happenings at the FAC please go to the home page.
The past events section is updated periodically, very recent past events may not be listed immediately.
To navigate within the past events section:
By Program then by Year
By Artist for Exhibitions
Note these pages are updated every semester.  Not all events or exhibitions will be listed here promptly after they are over.


More Information
Gallery Hours:
Mondays & Tuesdays 1-7 pm; Wednesdays through Fridays 1-5 pm
Contact Information:
103 New Africa House
University of Massachusetts
180 Infirmary Way
Amherst, MA 01003 
(413) 545-5177

 
Gallery Director, Dr. Terry Jenoure
Gallery Manager, Alexia Cota
 
For GPS and mapquest:
180 Infirmary Way
Amherst, MA 01003