Oliver Lake: If I Knew This
April 22 - May 13, 2014
Opening Reception Tuesday April 22, 5-7PM
Born in Arkansas in 1942, internationally reknown musician Oliver Lake also enjoys an impressive career as a painter and poet.  He began drawing at the age of thirteen after his family moved to St. Louis.  Self-taught and drawing inspiration from his African, Chawtow, and American roots, this exhibit features works on canvas, paper and wood ranging from whimsical to spiritual. In addition to flat surface pieces, he continues to paint a series of found natural sticks painted and decorated to tell stories, break spells and power dreams, which he calls 'Talkin' Sticks.'

Oliver Lake's energetic style and commitment to multi-disciplinary forms is best stated by his popular poem Separation: "Put all my food on the same plate!" Because whether leading one of his many ensembles, composing commissioned works for the Brooklyn Philharmonic, arranging for Bjork or Lou Reed; collaborating with poet Amiri Baraka or choreographer Ron Brown, performing with Anna Devere Smith or sharing the stage with Mos Def and Me'shell Ndegeocello, everything Oliver Lake creates comes from the same potent source.


More Information
Gallery Hours:
Based on current state and University Covid-19 restrictions, Fine Arts Center venues including Bowker Auditorium, the Concert Hall, Augusta Savage Gallery, Hampden Gallery, and the University Museum of Contemporary Art, remain closed this fall. For more complete information about our virtual events, please visit our Fall 2020 FAQ page
Contact Information:
103 New Africa House
University of Massachusetts
180 Infirmary Way
Amherst, MA 01003 
(413) 545-5177

 
Gallery Director, Dr. Terry Jenoure
Gallery Manager, Alexia Cota
 
For GPS and mapquest:
180 Infirmary Way
Amherst, MA 01003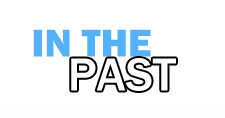 Here is an archive of many of our past events. If you are looking for current happenings at the FAC please go to the home page.
The past events section is updated periodically, very recent past events may not be listed immediately.
To navigate within the past events section:
By Program then by Year
By Artist for Exhibitions
Note these pages are updated every semester.  Not all events or exhibitions will be listed here promptly after they are over.


More Information
Gallery Hours:
Based on current state and University Covid-19 restrictions, Fine Arts Center venues including Bowker Auditorium, the Concert Hall, Augusta Savage Gallery, Hampden Gallery, and the University Museum of Contemporary Art, remain closed this fall. For more complete information about our virtual events, please visit our Fall 2020 FAQ page
Contact Information:
103 New Africa House
University of Massachusetts
180 Infirmary Way
Amherst, MA 01003 
(413) 545-5177

 
Gallery Director, Dr. Terry Jenoure
Gallery Manager, Alexia Cota
 
For GPS and mapquest:
180 Infirmary Way
Amherst, MA 01003