Olivia Bernard
Descent and Flight: Terra Incognita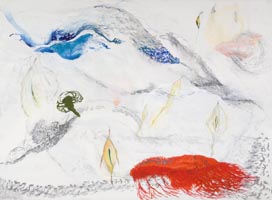 Thursday, October 16 - Sunday, November 16, 2003
Hampden Gallery, Southwest Residential Area   
Olivia Bernard is an artist whose work has developed from single sculptures to site-specific installations that merge natural materials and sculptural objects in evocative and sometimes subtly disturbing environments. Her work demonstrates the process and physicality of its making: bundled hay, poured plaster, embedded glass, stiffened cloth as container, mold or structure. Simultaneously global and intimate, primordial and contemporary, Bernard's installations are experienced as journeys in the landscape, occupying physical space and time, covering psychological distances, and searching out more spiritual terrain.
Bernards" recent solo exhibitions have been held at the Collaborative Movement installation, in NY and at the Kunstforum Troadkastn, in Tirol, Austria.
Associated Events
Gallery Talk by Olivia Bernard
Olivia Bernard
Tuesday, October 28, 2003 Hampden Gallery, 7pm
Olivia Bernard will host an open discussion about her work corresponding to her ongoing show at Hampden. All are welcome.
Free and Open to the Public,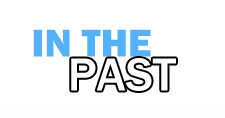 Here is an archive of many of our past events. If you are looking for current happenings at the FAC please go to the home page.
The past events section is updated periodically, very recent past events may not be listed immediately.
To navigate within the past events section:
By Program then by Year
By Artist for Exhibitions
Note these pages are updated every semester.  Not all events or exhibitions will be listed here promptly after they are over.