Our Moment: RFK and Our Shared Civil Rights Legacy
A Public Forum in Conjunction with L.A. Theatre Works' RFK: The Journey to Justice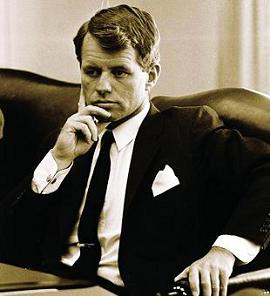 Tuesday, February 16, 2010
First Churches, Northampton   7:00 pm
Free and Open to the Public.
In anticipation of the L.A. Theatre Works' Tuesday, February 23 presentation of RFK: The Journey to Justice , the Fine Arts Center is hosting a public forum during which panelists will reflect on the role that RFK played in the Civil Rights movement, and on the continuting legacy of his involvement. This public forum will create a space for our local community to consider how today's events reflect the 1960s as portrayed by the L.A. Theatre Works, whose "RFK: The Journey to Justice" presents the era as "a decade of heroes, violence, love, death, progress, and disappointment." The non-traditional panel of speakers/performers will touch on both Robert F. Kennedy's political legacy, but also the historical role of the arts in social change and the civil rights issues that we face today in another pivotal moment of American history. Confirmed speakers so far are:
Shahid Buttar, Executive Director of the Bill of Rights Defense Committee, Civil Rights Attorney, and Hip Hop Artist

 

Philip W. Johnston, Former Chariman of the Massachusetts Democratic Party and founder of the RFK Children's Action Corps

 

Adrienne Williams M.Ed, Director of Welfare Services at the RFK Children's Action Corps

 

Dr. Arlene Rodriguez, Dean of of the School of Arts, Humanities, and Social Sciences, STCC

 

Moderated by Attorney Bill Newman, who practices Civil Litigation, Civil Rights, Labor and Employment, and Criminal Law, and is also director of the Western Regional Office of the American Civil Liberties Union of Massachusetts
Don't miss this exciting panel and discussion! It will be unlike any forum you've attended!
Presented by the UMass Fine Arts Center in collaboration with The RFK Children's Action Corps.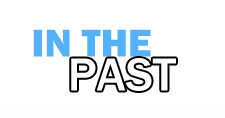 Here is an archive of many of our past events. If you are looking for current happenings at the FAC please go to the home page.
The past events section is updated periodically, very recent past events may not be listed immediately.
To navigate within the past events section:
By Program then by Year
By Artist for Exhibitions
Note these pages are updated every semester.  Not all events or exhibitions will be listed here promptly after they are over.