Pacifica Quartet
Simin Ganatra, violin, Sibbi Bernhardsson, violin, Masumi Per Rostad, viola, and Brandon Vamos, cello

Beethoven Quartet Cycle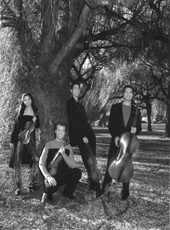 Thursday, February 12, 2004
Bowker Auditorium at 7:30 p.m   
$25, $15; 17 and under $10
Five College Students $10, $7
Heralded as one of today's most dynamic and exciting young string quartets, the Pacifica Quartet has built an enviable reputation for its brilliant ensemble work and exuberant and impassioned interpretations. Formed in 1994, the Pacifica Quartet burst onto the chamber music scene when it captured three of the nation's most important awards, Grand Prize at the 1996 Coleman Chamber Music Competition, top prize at the 1997 Concert Artists Guild Competition and the 1998 Naumburg Chamber Music Award. In addition to the concert, there will be a pre-concert talk at 6:45 p.m. and Viennese coffee and desserts will be available for purchase.
"The Pacifica String Quartet, not yet 10 years old, (has) a zest for performance that carries a listener along breathlessly, passionately."
-Denver Post.
Associated Events
Pacifica Quartet pre-talk
February 12, 2004 Bowker Auditorium
Members of Pacifica Quartet will give a pre-concert talk about their work and the Beethoven pieces to be performed that evening. 6:45PM - 7PM in Bowker Auditorium.
Free and open to that evening's patrons.,
Pacifica Quartet master classes
Friday, February 13, 2004 Bowker Auditorium 11:30AM - 1PM
The Pacifica Quartet will conduct individual master classes for selected students in the UMass Music Department. Exact times and locations TBD.
Participation is restricted to UMass Music Majors. General public is welcome to observe.,
Pacifica Quartet Children's Presentation
February 14, 2004 Jones Library: Large Meeting Room
The Pacifica Quartet will give a presentation for children at the Jones Library from 10:30AM - 11:30AM.
Free and open to families with children ages 5 and up.,
Pacifica Quartet: Careers in Music
February 14, 2004 Bezanson Recital Hall, UMass Music Department
The members of Pacifica Quartet will conduct a symposium on careers in music for music educators. UMass Music Department, Bezanson Recital Hall from 12:30PM - 2:30PM.
Open to music educators and high school and college students interested in a career in music.,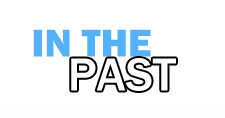 Here is an archive of many of our past events. If you are looking for current happenings at the FAC please go to the home page.
The past events section is updated periodically, very recent past events may not be listed immediately.
To navigate within the past events section:
By Program then by Year
By Artist for Exhibitions
Note these pages are updated every semester.  Not all events or exhibitions will be listed here promptly after they are over.