Peter Brötzmann/Nasheet Waits Duo
Solos & Duos Series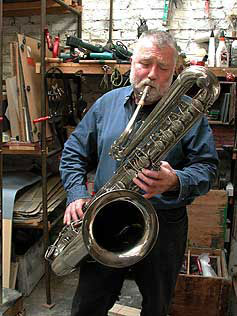 Thursday, September 22, 2005
Bezanson Recital Hall   8:00 pm
$10 general, $5 students
What do you get when you pair a veteran, avant-garde superstar reedman with an abundantly talented young mainstream drummer? Your guess is as good as ours. Peter Brötzmann's sound on tenor saxophone, clarinet and taragato is one of the most distinctive, life-affirming and joyous in all music. "The huge, screaming sound he makes is among the most exhilarating things in the music," writes Brian Morton, "and, while he has often been typecast as a kind of sonic terrorist, that does insufficient justice to his mastery of the entire reed family." Nasheet Waits is a musician who has an intuitive understanding of the complex rhythmic requirements of modern drumming. His interest in playing the drums was encouraged by his father, legendary percussionist Frederick Waits. Besides being a member of various bands led by Andrew Hill, Waits is a member of Fred Herch's trio, and Jason Moran's Bandwagon. Richard Cook calls the young drummer "... a terse, unflappable player who sounds remarkably mature and seasoned. Waits has the dark, copper-bottomed sound of his creative ancestors."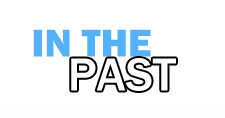 Here is an archive of many of our past events. If you are looking for current happenings at the FAC please go to the home page.
The past events section is updated periodically, very recent past events may not be listed immediately.
To navigate within the past events section:
By Program then by Year
By Artist for Exhibitions
Note these pages are updated every semester.  Not all events or exhibitions will be listed here promptly after they are over.