Sunday, September 22, 2019, 3:00 pm
Fine Arts Center Concert Hall
For this 50th anniversary tour with the Philip Glass Ensemble, the legendary composer returns to his score for the film Koyaanisqatsi: Life Out of Balance. The 1982 film is a visual poem that explores the disconnections between the natural world and our human-built environment. Screened with a live performance of the score by the Philip Glass Ensemble, the film is as relevant today as ever. It explores, in Glass's words, "the collision of two different worlds -- urban life and technology versus the environment." It reflects Glass's lifelong interest in environmental issues, and the danger of losing our connection to the natural world.


$65, $48, $33; Five College Students and Youth 17 & Under: $15, $12, $10
Under40TIX become availabe for this performance September 4, 2019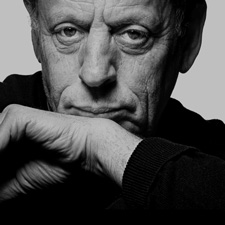 Special Event: Philip Glass in Conversation
Saturday, September 21, 7 p.m. Bowker Auditorium, free
Join Philip Glass in conversation with local researchers for a discussion about ecology, the environment, and how we can respond to the pressing threats to the natural world in our society today. Tickets are free and available to the public, but limited to two per person. To reserve your ticket(s), please visit 
this page for the Lecture tickets

Presented with the support from the UMass Office of the Provost and Senior Vice Chancellor for Academic Affairs.
Share this event!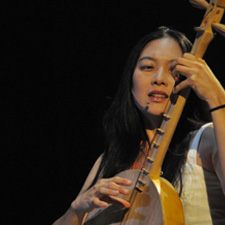 Thursday, November 7, 7:30 p.m., Bowker Auditorium
Jen Shyu's multilingual and multi-instrumental piece Nine Doors explores powerful female legends as guides to her study of the importance of empathy over humanity's destructive impulses. Sung in Indonesian, Javanese, Taiwanese, Mandarin, Tetum, Korean, Japanese, and English, the work is "a full length multilingual, ritual music drama."
---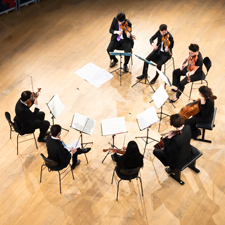 Monday, March 2, 7:30 p.m., Bowker Auditorium
This intimate concert features members of the renowned West-Eastern Divan Orchestra, a group comprised of Arab and Israeli musicians defying fierce political divides in the Middle East and globally. The Ensemble will perform works by Schubert, Brahms, and Mendelssohn as well as new work by Benjamin Attahir.
---