Pilobolus with the St. Lawrence String Quartet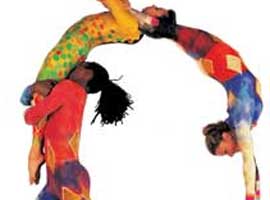 Wednesday, November 5, 2003
Concert Hall at 7:30 p.m.   
$40, $30, $15; 17 and under $10
Five College Students $15, $10, $7
Acclaimed for its stunning inventiveness, drama and humor, Pilobolus has been winning over critics and audiences for almost 30 years with its provocative, weightless, mind-boggling acts of physical dexterity. Their daring works are designed not merely to show off the human body but to challenge it, to exploit its sculptural properties, and to re-shape it. It's an unabashedly sexy combination of dance, gymnastics and performance art and is like nothing you've ever seen! Their Fine Arts Center performance features a special collaboration with the artistry of the St. Lawrence String Quartet. Known for their spontaneous, imaginative music making that the Washington Post calls "emotionally high charged but not out of control," this outstanding quartet is a perfect match for Pilobolus.
"A troupe of incredibly talented dancers, appearing human in form, who transcend the limits of mortal movement"
-The Virginian-Pilot
Funding provided in part by the New England Foundation for the Arts (NEFA) as part of the NEA Regional Touring Program. NEFA receives major support from the National Endowment for the Arts (NEA) with additional support from the state arts agencies of New England.
Associated Events
Pilobolus Master Class
Wednesday, November 5, 2003 Mt. Holyoke College - Kendall Dance Studio
Webster Hall
Pilobolus company member Mark Fucik will conduct an intermediate level modern dance class. Kendall Dance Studio at Mt. Holyoke College, 11AM - 12:30PM
Participation in the class is restricted to Five College Dance students. General public is welcome to observe.,
St. Lawrence String Quartet Master Class
November 5, 2003 UMass Music Department
The St. Lawrence String Quartet will conduct a master class for University graduate level string quartets. The general public is welcome to observe. Music Department, room 155 from 10:30AM - Noon.
Free and open to the public to observe.,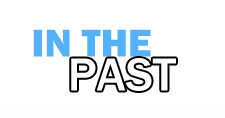 Here is an archive of many of our past events. If you are looking for current happenings at the FAC please go to the home page.
The past events section is updated periodically, very recent past events may not be listed immediately.
To navigate within the past events section:
By Program then by Year
By Artist for Exhibitions
Note these pages are updated every semester.  Not all events or exhibitions will be listed here promptly after they are over.