PRIYA NADKARNI
"Heard or Dreamed About"
MFA Thesis Exhibition
May 1-8, 2014
Opening Reception: Sat May 3rd, from 4-7pm
In this exhibition, entitled "Heard or Dreamed About", Nadkarni exploreslineages of painting and legacies of imagery. With references to DiegoVelazquez and Rudyard Kipling, the medium of oil painting is used as both aself aware and self actualizing device. The phrase "heard or dreamed about"refers to Kipling's own intimacy to the landscape of his stories. He describeshis resource for fiction as both knowledge and all that he "heard or dreamedabout the Indian jungle," invoking both experience and myth into his stories.In this exhibition, Heard or Dreamed About refers also to the currency ofimages and how its influence lingers in the collective consciousness. It is anarrangement of both image and after image.
 
Nadkarni is a Graduate School Fellow and an MFA candidate at the University of Massachusetts Amherst. Nadkarni earned her BFA from Rutgers University and has shown her work in both solo and group exhibitions at spaces such as the Kimmel Center Galleries at NYU, Jersey City Museum, Cuchifritos Gallery NYC, Zimmerli Art Museum, Concordia College, and the School of the Art Institute in Chicago. For more information, visit www.priyanadkarni.com

Click here for the MFA Catalogue.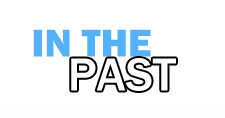 Here is an archive of many of our past events. If you are looking for current happenings at the FAC please go to the home page.
The past events section is updated periodically, very recent past events may not be listed immediately.
To navigate within the past events section:
By Program then by Year
By Artist for Exhibitions
Note these pages are updated every semester.  Not all events or exhibitions will be listed here promptly after they are over.

More Information
Hampden Gallery Hours:
Tuesday through Friday: 1 PM to 6 PM
Sunday 2 PM – 5 PM
We are closed for academic breaks (Thanksgiving, Christmas, Spring Break, Summer) and state holidays
Contact Information:
Main Number: (413) 545-0680
Gallery Director, Anne LaPrade Seuthe
Gallery Manager, Sally Curcio