QYRQ QYZ: Music & Film from Central Asia
Sunday, March 4, 2018 at 4:00PM
Bowker Auditorium, Stockbridge Hall
Please note:  There is an off campus parking ban on the UMass campus from 5 pm, March 2 to 5 pm, March 4. However, patrons should should have no problem parking while attending the performance. Recommended parking is in the Campus Center Garage ($1 with discount coupon available at the box office) or in lot 65 by Bowker Auditorium. Please inform any parking monitors that you are attending the 4 p.m performance in Bowker.   
Qyrq Qyz (Forty Girls) is a legendary, epic Central Asian tale in which a girl gathers a group of 40 young female warriors to vanquish invaders, securing her clans' freedom. Uzbek filmmaker Saodat Ismailova's adaptation transforms the epic into a multimedia work that places live performance by female reciters and instrumentalists against a backdrop of multiscreen video projection, With a musical score by the celebrated Tashkent-based composer Dmitri Yanov-Yanovsky, Qyrq Qyz is a  true celebration of women's musical traditions in the Muslim world. The performance of Qyrq Qyz is made possible with generous support from Five College Russian, East European and Eurasian Studies (REEES), the UMass Departments of  History and  Languages, Literatures and Cultures, Smith College Music Department and the Amherst College Music Department. 
Pre-show talk with musicologist Ted Levin at 3:00 pm.

Presented in collaboration with the Aga Khan Music Initiative.


Ticket Prices
$35, $30, $20; Youth 17 and Under $10
Five College Students Free with ID but reservations required; please call the box office 413-545-2511
Please call the Box Office to see if you or someone in your party is eligible for a discount.
Accessible Seating Available by calling the Box Office at 413-545-2511
 
Additional Outreach: FREE

Thursday, March 1, Herter 601 at 7 p.m.
Seminar on "Central Asia: Culture, History and Invention"
Speakers:Audrey L. Altstadt, Professor UMass Department of History, Anne Broadbridge, Associate Professor UMass Department of History and Walter B. Denny, Distinguished Professor, UMass Department of History of Art & Architecture

Friday, March 2,  Educational film screening of The Eagle Huntress, UMass ILC S331, 7 p.m.   Please note: Due to weekend parking restrictions on campus from from March 2 to March 4,  it is recommended that on Friday evening off campus visitors park in the Campus Center Parking Garage, a short walk to the Intergrative Learning Center (ILC) located directly behind the Campus Center.
Presented by the UMass Amherst Department of History and supported by the Asian Arts & Culture Program, Fine Arts Center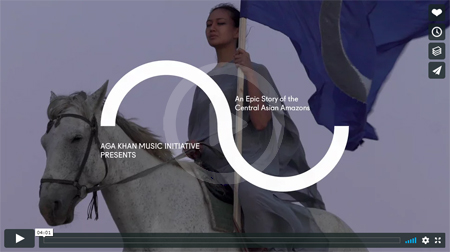 Artist Information Coming Soon!
Performance Reviews Coming Soon!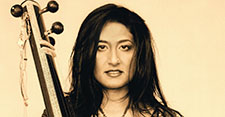 Thursday, October 26 at 7:30 p.m.
Bowker Auditorium
Kiran Ahluwalia's seductive voice draws on her Indian-Punjabi heritage, fusing the hypnotic grooves of her homeland with passionate Saharan desert blues and innovative western jazz. Her original compositions and arrangements embody the essence of ghazal, ancient poetry influenced by Sufi mysticism, about illicit, unattainable love. Accompanied by her band, including New York jazz guitarist Rez Abbasi and Nitin Mitta on tabla, Ahluwalia invites us to explore the human condition and lose ourselves in love.
---
Thursday, April 12 at 7:30 p.m.
Fine Arts Center Concert Hall, Chamber Seating
Inspired by the exchange of ideas and traditions along the historical Silk Road, cellist Yo-Yo Ma established Silkroad in 1998 to explore how the arts can advance global understanding. A Grammy-nominated collective of performers from Asia, Europe, and the Americas, the ensemble has been at the core of Silkroad's work to connect the world through musical performances and learning programs and fostering cultural collaboration around the world. The ensemble's lively concert features classical music and sumptuous traditional music alongside new work
Pre-show talk in the Concert Hall Lobby at 6:30 pm.
---



Sponsors: