Robert Mallary/Sculptural Practices
Curated by Klaus Postler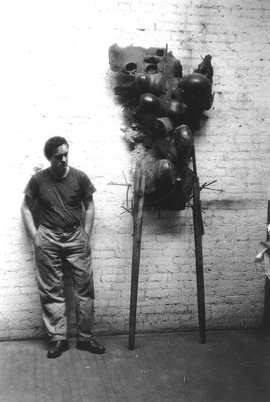 Monday, March 2 - Saturday, March 28, 2010
Hampden Gallery   
Excerpt from Curator's Statement:
Robert Mallary's artwork spans the pivotal decades of the American hegemony in visual arts in the twentieth century. His work reflected and presaged many of the artistic practices of our time and augured a future of art that as yet is unrealized.
Robert Mallary was a prominent and respected artist. Early in his career he shared both a friendship and a studio with Willem DeKooning. He had close friendship with many of the pivotal artists of his day, including Elaine DeKooning, Richard Diebenkorn, and Wayne Thibaud. He was in the vanguard of the ascendancy of the American visual arts on the world scene.
Mallary's early critical success came from his exploratory use of polymers and other resins in sculpture. For Mallary as well as for other artists (most especially Eva Hesse), prolonged use of these new media led to health complications. Because of his own adverse health conditions, Mallary became concerned for other artists. His are the earliest writings warning others artists of the health hazards of the new arts materials. Abandoning use of these toxic materials, Mallary began exploring another new medium of art making, computers. In the nineteen sixties Robert Mallary had the prescience to see that a future would exist in which computers would be able to create holographic worlds, cogent and visually credible virtual worlds where for all intents and purposes reality as we know it could not be distinguished from the simulation created by the artist. This vision of the future, combined with Mallary's commitment and intelligence, helped make Mallary one of the pioneers of computer graphics and computer art.
Robert Mallary was a keen and trenchant social observer. Much of Mallary's early sculptural and later collage work commented on and came out of the undercurrent of our society's conspicuous consumption of natural resources and the waste that it creates. Mallary found in this flotsam and jetsam of our consumer culture a ready source of materials that he used in his assemblage and collage. He was one of the earliest artists to use litter as an art material. The use of which today is so ubiquitous in current art practice it is difficult to imagine that it had a beginning. Among Robert Mallary's many artistic accolades are representing New York State in the New York Worlds Fair and receiving Rockefeller, Fulbright and Guggenheim grants.
Regardless of the artistic merit of an artist's oeuvre, a place in the art canon is not by any means a fixed or steadfast certainty. Many artists get their due only after their deaths, if at all. Robert Mallary was not intent on pursuing his artistic legacy; he was dedicated to creating his work and teaching. While his influence on his colleagues and students was profound, his later work did not always receive the critical attention it deserved. It is theintention of this show to begin to return Robert Mallary to his place in the arts canon.
Robert Mallary, in addition to being a renowned artist early in his career and a computer arts pioneer, was a professor in the art department here at the University of Massachusetts Amherst.
Robert Mallary's influence still reverberates both in the world of art and in the commercial world of computer graphics. The artists Paul McCarthy, Mike Kelly, and Chuck Close all cite him as an early influence. He is remembered by his students for his intelligence, his artistic acumen and his technological skill and understanding.
The scope and breadth of Robert Mallary's artistic achievements are too large for an exhibition of this size to encompass. This exhibition will therefore perforce limit itself to the exploration and presentation of Mallary's sculptural oeuvre.
Associated Events
Opening Reception:
Tuesday, March 2, 2010 
,5:00 pm to 7:00 pm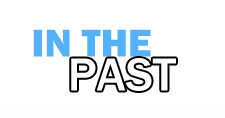 Here is an archive of many of our past events. If you are looking for current happenings at the FAC please go to the home page.
The past events section is updated periodically, very recent past events may not be listed immediately.
To navigate within the past events section:
By Program then by Year
By Artist for Exhibitions
Note these pages are updated every semester.  Not all events or exhibitions will be listed here promptly after they are over.