Rashied Ali & Sonny Fortune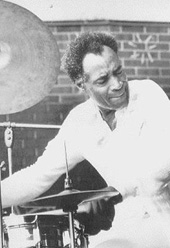 Thursday, November 20, 2003
Bezanson Recital Hall 8pm   
Students $5 / General $10
The second year of the Magic Triangle Concert Series concludes with Rashied Ali and Sonny Fortune, two Philadelphia natives heavily influenced by John Coltrane and with long-established reputations as experimental leaders.
Their references are impeccable; Rashied Ali was a student of Philly Joe Jones, and began playing with local notables Big Maybelle, Lee Morgan, Don Patterson, and Jimmy Smith. After moving to New York he played with Don Cherry, Pharoah Sanders, Paul Bley, Archie Shepp, Bill Dixon, Albert Ayler and, from 1965 to 1967, John Coltrane. The Baltimore City Paper touts, "If anyone understood what was going through the mind of John Coltrane during the recording of Interstellar Space, it was Ali....[he] almost single-handedly invented free jazz percussion, fully liberating the drummer from a timekeeper role."
Sonny Fortune also has a history of teaming up with the best. He worked closely with Mongo Santamaria and McCoy Tyner, spending over two years with each. He then went on to gigs with Miles Davis, Dizzy Gillespie, Elvin Jones, and Nat Adderly. John Coltrane became his primary insipration after hearing My Favorite Things in 1959; Howard Mandel writes, "Of all of Trane's lasting contributions, perhaps the greatest to the future of improvised music was his example of spiritual integrity and physical drive. Sonny blows with both."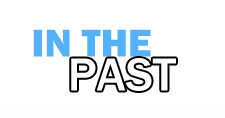 Here is an archive of many of our past events. If you are looking for current happenings at the FAC please go to the home page.
The past events section is updated periodically, very recent past events may not be listed immediately.
To navigate within the past events section:
By Program then by Year
By Artist for Exhibitions
Note these pages are updated every semester.  Not all events or exhibitions will be listed here promptly after they are over.