Film: Reel Bad Arabs
Arab Cinema Panorama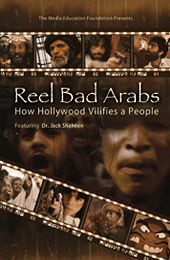 Wednesday, December 6, 2006
Room 137 Isenberg School of Management   from 7:30 pm to 9:30 pm
Free and open to the public
Special Film Event:
Please join the Asian Arts & Culture Program and the UMass Dept of Communication to view a special screening of the documentary "Reel Bad Arabs" on Wednesday, December 6, 7:30 PM in Room 137 Isenberg School of Management. This film was produced with the support of the Media Education Foundation under the direction of UMass Professor Sut Jhally. The 50 minute film is based on Arab American film authority Jack Shaheen's ground breaking book of the same name. Filled with numerous clips and commentary from films of past decades to the present, this documentary examines how the Arab people have been portrayed in the visual media. Professor Jhally will be present to introduce the film and conduct a question and answer period after the screening.The film was chosen to be screened the following week at the Dubai Film Festival.
Please note: This event replaces the Arab Cinema Panorama's scheduled screening of Ali Zaoua: Prince of the Streets by Nabil Ayouch.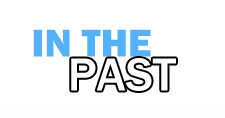 Here is an archive of many of our past events. If you are looking for current happenings at the FAC please go to the home page.
The past events section is updated periodically, very recent past events may not be listed immediately.
To navigate within the past events section:
By Program then by Year
By Artist for Exhibitions
Note these pages are updated every semester.  Not all events or exhibitions will be listed here promptly after they are over.