Puzzel/Puzzle: Eric Reinemann
Online Exhibition: February 1 - May 15, 2022
Zoom Artist Talk: Sunday, April 3, 2022 - 7:00 p.m. ET
---
View the Online Exhibition

Sign our Guest Book

Eric Reinemann is a painter who searches for ways to bring time and movement into his work. The Puzzel/Puzzle series of paintings transform everyday subjects--such as neighborhood streets or home interiors--into dynamic shifting worlds that have a lasting visual impact.  His complex layered network of transparency, color, and lively contoured lines invite the viewer to be transported into the painting's space.
Artist Statement:
Puzzel/Puzzle is a show that expresses my excitement and anxiety of being a new dad in the time of a global pandemic.

I started to build abstractly-shaped panels in December 2019, right before our son Hugo was born. Having a second child was the inspiration behind the shapes, the notion of connection and fullness. I really wanted a way to express what I was experiencing in a new form.

I created these interlocking diptychs and triptychs which had an abstract figurative presence. I had no idea how I would approach them as a painting - would a triptych contain three views of one subject matter or three distinct stories interlocked? Solving the problem of how to connect the shapes was my primary concern - it was a puzzle I created but could not figure out how to put back together.

COVID hit just before I was ever able to start painting on these puzzle panels. While in quarantine, caring for a newborn son and an 18-month old daughter, the time to develop a body of paintings was non-existent and the need for creative expression was stronger than ever.

In this show, you will see the many approaches made towards reworking not only my process but also my sense of time and space over the past two years. These works are attempts to make sense of the world around me, from my living room to the trails behind my home, from the city where I live to the wilderness that surrounds it. In each case, I found the old paradigms no longer applied. Each work is an act of invention and interplay. Join me for my artist talk where I will show some behind the scenes of Puzzel/Puzzle and introduce my new paintings.
Bio:
Exploring themes of memory and connection, Eric Reinemann is a contemporary painter who records, deciphers, and restructures his interaction with the people and places of his life. As a process driven artist, he is heavily focused on the evolution of ideas; his paintings are always in a state of change, expressing a sense of uncertainty and emergence.

Eric Reinemann has been a practicing painter since 1997. His works have been exhibited in galleries, universities, and collections across the United States, including GF Contemporary in Santa Fe, NM, Northern Arizona University, and Tennessee Technical University.

Born in Albany, NY, 1978, Reinemann currently lives and works in North Adams, MA. Reinemann received his BFA from SUNY Plattsburgh, where he later worked as an adjunct lecturer, and earned his MFA from the University of Oregon in 2003. He was recently a finalist for the Gottlieb Foundation Grant and a recipient of the North Adams Project Award.




 Online exhibition available until May 15, 2022
---

Free ticket required for Artist Talk on Zoom
---
---

 Sponsored by: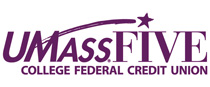 ---
...or browse our full event calendar