October 15, 7pm
Richard Ballon
playwright and beloved Fine Arts Center staff member performs monologues known to enchant, horrify, tickle and poke at what we assume to be our ordinary lives
Joseph Daley & Marty Ehrlich
a masterful explosion of sound by these veterans of the saxophone and tuba
 Richard Ballon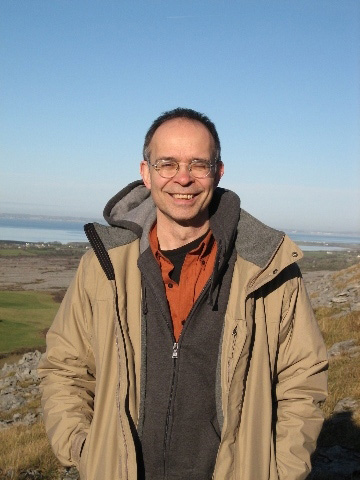 Through a compilation of monologues from his first collection of writings entitled, "enough of a little, to know the all," Richard Ballon, playwright and long-time Fine Arts Center staff member, tells stories known to enchant, horrify, tickle and poke at what we assume to be our ordinary lives. Come meet the woman who thought she may have been in love with a changeling, the man whose identity is stolen by his lover, one of the Pelican girls sent to the colony to become a bride, the old man who wants to report a missing person but cannot remember his name, the mother who stole her son's body. Richard Ballon's work has been performed in New York City, Canada, Hawaii, Iowa, Boston, as well as locally. His poetry and monologues have appeared in Social Anarchism, St. Anthony Messenger, Changing Men, Onionhead, Fellowship in Prayer, Fag Rag, Visions International, The Haight Ashbury Review, Poetpourri, Zuzu's Petals, The Lilliput Review, The Caterpillar Chronicles and The Good Ear Review. His short film Benefit of the Sponsor was supported in part by the Massachusetts Cultural Council and won first prize in Hometown Video's Professional teleplay Category and has been aired at several festivals.
Joseph Daley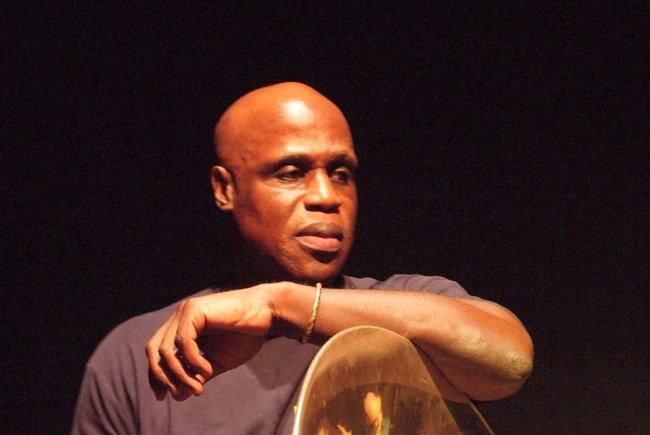 Joseph Daley's deeply-hewn emotion and jubilant innovations are always at the core of his work, whether performing with his large ensemble or in the sparer solo, duo or trio contexts. Nearly forty years working with artists that include Sam Rivers, Carla Bley, Gil Evans, Charlie Haden, Taj Mahal and many more, Daley, best known for playing the tuba, also plays euphonium, valve trombone and is an acclaimed composer. Born in New York City's Harlem, Joseph began his musical studies in elementary school and continued at the well-known High School of Music and Art. A scholarship to the Manhattan School of Music earned him a Bachelor's degree in Performance, a Master's degree in Music Education, and led to a career as a public school educator from 1976 until his retirement in 2005. Heavily dedicated to the education of young people to the highest values in musical understanding and expression, Joseph balanced his extensive educational commitments with recording and performing in the ensembles of some of the most provocative musicians on the contemporary jazz scene. He has also been a longtime collaborator with the highly respected composer/ethnomusicologist and master of non-Western instruments, Bill Cole.
Marty Ehrlich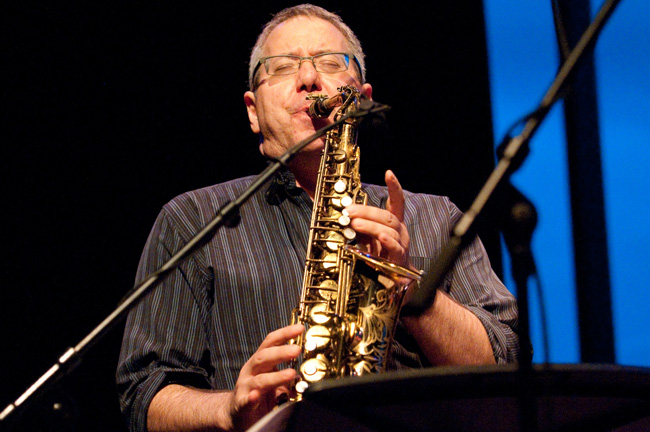 Marty Ehrlich now celebrates 30 years in the nexus of creative music. Beginning his career in St. Louis, Missouri and graduating from the New England Conservatory of Music, where his teachers included George Russell, Jaki Byard, Joseph Allard, and Gunther Schuller, he has made 25 recordings of his compositions for ensembles ranging in size from duo to jazz orchestra. A multi-instrumentalist, passionate about improvisation and interpretation, Marty has performed with a who's who of contemporary composers including Muhal Richard Abrams, Ray Anderson, Anthony Braxton, John Carter, Jack DeJohnette, Anthony Davis, Mark Dresser, Don Grolnick, Chico Hamilton, Julius Hemphill, Andrew Hill, Wayne Horvitz, Robin Holcomb, Leroy Jenkins, James Newton, Bobby Previte, Leo Smith, and John Zorn. He appears on over 100 recordings with these and other composers. His honors include a Guggenheim Fellowship in Composition, the Peter Ivers Visiting Artist Residency at Harvard University, composition grants from Chamber Music America and NYFA, Clarinetist of the Year from the Jazz Journalist Association, and a Distinguished Alumni award from NEC. Marty Ehrlich is currently Associate Professor of Jazz and Contemporary Music at Hampshire College.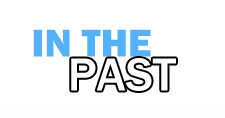 Here is an archive of many of our past events. If you are looking for current happenings at the FAC please go to the home page.
The past events section is updated periodically, very recent past events may not be listed immediately.
To navigate within the past events section:
By Program then by Year
By Artist for Exhibitions
Note these pages are updated every semester.  Not all events or exhibitions will be listed here promptly after they are over.



More Information
Gallery Hours:
Mondays & Tuesdays 1-7 pm; Wednesdays through Fridays 1-5 pm
Contact Information:
103 New Africa House
University of Massachusetts
180 Infirmary Way
Amherst, MA 01003 
(413) 545-5177

 
Gallery Director, Dr. Terry Jenoure
Gallery Manager, Alexia Cota
 
For GPS and mapquest:
180 Infirmary Way
Amherst, MA 01003