Robert Taplin
The Major Moons of Jupiter
Monday, November 5 - Thursday, December 6, 2001
Hampden Gallery   
Free
This exhibit is part of an ongoing series of works that began in 1999. Taplin blends the physical characteristics of the planets with the mythological characteristics of the figures for whom they were named. Jupiter is the king of heaven, the god of the sky, associated with storms and the lightening bolt. Neptune and Pluto are his brothers, the gods of the seas and underworld respectively. In this exhibition the figure of Jupiter will be almost twice lifesize, scraping his head on the ceiling while the smaller figures of his four major moons will be suspended around him. The figures will be illuminated providing the only light in a darkened gallery.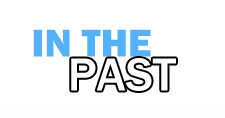 Here is an archive of many of our past events. If you are looking for current happenings at the FAC please go to the home page.
The past events section is updated periodically, very recent past events may not be listed immediately.
To navigate within the past events section:
By Program then by Year
By Artist for Exhibitions
Note these pages are updated every semester.  Not all events or exhibitions will be listed here promptly after they are over.