Jason Robinson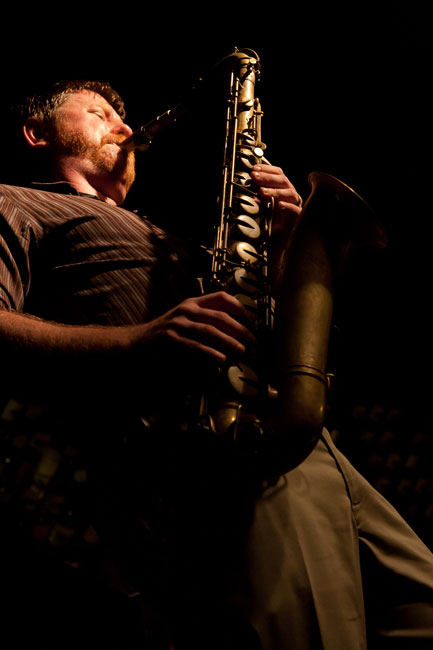 Amherst music professor and saxophonist goes electronic in a solo concert
October 20, 7pm
Augusta Savage Gallery

 
The music of American saxophonist and scholar Jason Robinson thrives in the fertile overlaps between improvisation and composition, acoustic music and electronics, tradition and experimentalism. Initially a devotee of post-1960s jazz and creative music, Robinson's music is a modern amalgam of cutting-edge trends in jazz practice and electroacoustic music.
Jason Robinson began performing concerts of unaccompanied saxophone improvisations in the late 1990s. Over the next 10 years, he developed a repertoire of solo saxophone music through extensive touring, detailed study, and a search for new improvisational vocabularies. This work culminated in the release of his album Cerberus Rising (Circumvention Music, 2009), a stark, moody, and deeply conceptual, recording that is the first in a trilogy of solo releases. At times reverently melodic, at other times brusquely discordant, Robinson's solo repertoire is in dialogue with the solo work of many greats: Roscoe Mitchell, Anthony Braxton, Evan Parker, John Butcher, and Gianni Gebbia.  Drawing on the extended expressive potential of the instrument--multiphonics, growls, hisses, squeaks, and flutter sounds are all par for the course. Robinson's performance at the Augusta Savage Gallery will include songs from Cerberus Rising, including a stretched rendition of John Coltrane's classic "After the Rain."
Described as a "potent improviser" by Bill Milkowski of JazzTimes and "wildly spontaneous" by Don Heckman of the Los Angeles Times, fall 2010 marked a watershed in Robinson's output as a leader. He released three concurrent albums showcasing an enormous breadth of creative work. These releases included The Two Faces of Janus (Cuneiform), featuring a New York-based ensemble that includes Drew Gress, Liberty Ellman, George Schuller, Marty Ehrlich and Rudresh Mahanthappa; Cerulean Landscape (Clean Feed), featuring the long time collaboration of Robinson and acclaimed pianist and composer Anthony Davis; and Cerberus Reigning (Accretions), the much anticipated second installment of the "Cerberus" trilogy, featuring Robinson's remarkable solo electroacoustic music.
He has performed at festivals and prominent venues in the United States, Canada, Mexico, and Europe and/or recorded with Peter Kowald, George Lewis, Anthony Davis, Drew Gress, Rudresh Mahanthappa, Marty Ehrlich, Eugene Chadbourne, Earl Howard, Toots and the Maytals, Groundation, Bertram Turetzky, Mark Dresser, John Russell, Roger Turner, Gerry Hemingway, Kei Akagi, Mel Graves, Liberty Ellman, Babatunde Olatunji, Mel Martin, Marco Eneidi, Lisle Ellis, Raphe Malik, Mike Wofford, Philip Gelb, J.D. Parran, Dana Reason, David Borgo, Contemporary Jazz Orchestra (at Pearl's, San Francisco), the La Jolla Symphony, SONOR (UCSD), and the San Francisco Mime Troupe, among others.
As a scholar, Robinson's work unpacks the relationship between improvised and popular musics, experimentalism, and cultural identity. He is an Assistant Professor of Music at Amherst College and holds a Ph.D. in Music from the University of California, San Diego.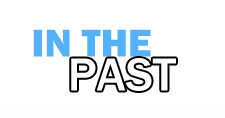 Here is an archive of many of our past events. If you are looking for current happenings at the FAC please go to the home page.
The past events section is updated periodically, very recent past events may not be listed immediately.
To navigate within the past events section:
By Program then by Year
By Artist for Exhibitions
Note these pages are updated every semester.  Not all events or exhibitions will be listed here promptly after they are over.

More Information
Gallery Hours:
Mondays & Tuesdays 1-7 pm; Wednesdays through Fridays 1-5 pm
Contact Information:
103 New Africa House
University of Massachusetts
180 Infirmary Way
Amherst, MA 01003 
(413) 545-5177

 
Gallery Director, Dr. Terry Jenoure
Gallery Manager, Alexia Cota
 
For GPS and mapquest:
180 Infirmary Way
Amherst, MA 01003