Ron Welburn
A poetry reading exploring the worlds of the American Indian and the African American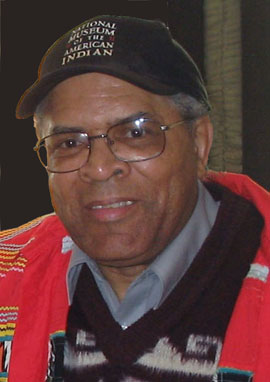 Tuesday, April 3, 2007
Augusta Savage Gallery   7:00 pm
Free and open to the public.
RON WELBURN is from Pennsylvania and was educated at Lincoln University, the University of Arizona, and at New York University. Through his work he explores what he calls the "Native American and Black Color Line." And he continues to place Indian jazz and blues performers at the center of this experience. Of mixed Native ancestry, both parents are of Cherokee descent, and his mother was also descended from little-known tribes of the Delmarva Peninsula. A widely published poet whose work has appeared in over 95 literary magazines and anthologies, Welburn will read from his sixth book of poems, Coming Through the Smoke and the Dreaming, which was published in 2000. One unpublished manuscript collection, "Yellow Wolf Spirit," received Honorable Mention in the Salmon Run Press Poetry Book Award 2002 competition. Welburn has recited his poems in the Poets of New England and Poets of Massachusetts series produced by the University of Massachusetts Amherst for educational television, as well as at venues throughout the U.S. For several years Ron Welburn wrote reviews and critical essays about jazz and jazz criticism. He has been teaching Native American texts since 1974, and from 1997 until 2006 he directed the Certificate Program in Native American Indian Studies. His essay, "A Most Secret Identity: Native American Assimilation and Identity Resistance in African America," appears in Confounding The Color Line: The Indian Black Experience In North America, edited by James Brooks for the University of Nebraska Press in 2002. His collection of essays, Roanoke And Wampum: Topics In Native American Heritage And Literatures (2001), was a co-winner of the Wordcraft Circle of the Americans Writer of the year 2002 Award for Creative Prose--Nonfiction.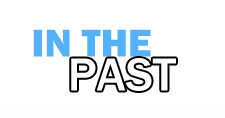 Here is an archive of many of our past events. If you are looking for current happenings at the FAC please go to the home page.
The past events section is updated periodically, very recent past events may not be listed immediately.
To navigate within the past events section:
By Program then by Year
By Artist for Exhibitions
Note these pages are updated every semester.  Not all events or exhibitions will be listed here promptly after they are over.