Roscoe Mitchell Trio
Thursday, April 26, 2007
Bezanson Recital Hall   8:00 pm
$12 general, $7 students
One of the top saxophonists to come out of Chicago in the mid-'60s, Roscoe Mitchell is a strong and consistently adventurous improviser. He has recorded 87 albums and has written over 250 compositions ranging from classical to contemporary, from free jazz to ornate chamber music. His instrumental expertise includes the entire saxophone family, from the sopranino to the bass saxophone, as well as clarinet, oboe, flute and piccolo. "Roscoe Mitchell's improvisations exercise extraordinary discipline and intellectual rigor, "writes Chris Kelsey, in the All Music Guide. "He's at once a patient and impulsive improviser, prone to alternating episodes of order and chaos, clarity and complexity. He is a technically superb - if idiosyncratic - saxophonist. Whether playing soft or loud, slow or fast, Mitchell's playing is invariably suffused with passion and intensity." An icon of avant-garde, Roscoe Mitchell is a founding member of both the Art Ensemble of Chicago, one of most radical and influential jazz ensembles of the past 30 years, and the Association for the Advancement of Creative Musicians, the most successful musician-run collective in the country.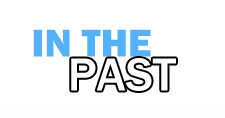 Here is an archive of many of our past events. If you are looking for current happenings at the FAC please go to the home page.
The past events section is updated periodically, very recent past events may not be listed immediately.
To navigate within the past events section:
By Program then by Year
By Artist for Exhibitions
Note these pages are updated every semester.  Not all events or exhibitions will be listed here promptly after they are over.