For Living Lovers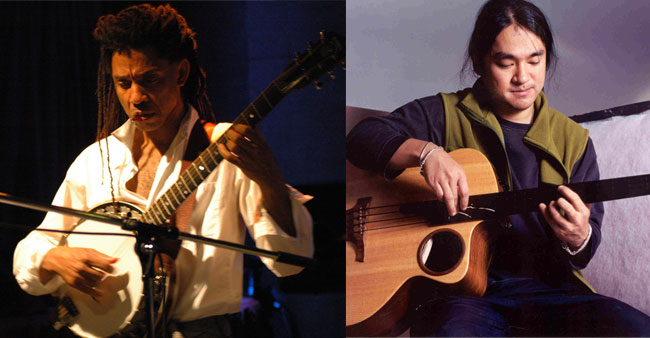 An acoustic music duo by New York veteran musicians guitarist Brandon Ross and bassist Stomu Takeishi
October 11, 2011 7pm
Augusta Savage Gallery
The exquisite improvising duo featuring guitarist/composer Brandon Ross and acoustic bass guitarist, Stomu Takeishi speaks a musical language the pair describe as "breathing." Their sound is carved from the essence of improvisation, illuminating the beauty, depth and intimacy of dialogue. Ross's compositions highlight the sonorities of his acoustic guitar/banjo/soprano guitar and Takeishi's acoustic bass guitar, showcase a euphonious string texture unique among string pairings in modern improvised, creative music. The foundations of folk, traditional and contemporary music forms can be felt in the sound of the duo, and yet something "unheard" before, is undeniable and intoxicating: Modern Chamber Music for Improvisers.
Brandon Ross developed as an improvising guitarist and composer/arranger in the ensembles of Henry Threadgill; Leroy Jenkins; Oliver Lake; Cassandra Wilson; Harriet Tubman: the band; Lizz Wright and many others.  
Stomu Takeishi has been a key member in the ensembles of Paul Motian; Henry Threadgill; Cuong Vu; Myra Melford, Erik Friedlander and many others.
For Living Lovers first CD release, "Revealing Essence" will appear in early 2012, on TBA Records.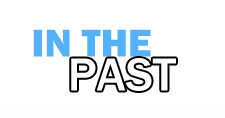 Here is an archive of many of our past events. If you are looking for current happenings at the FAC please go to the home page.
The past events section is updated periodically, very recent past events may not be listed immediately.
To navigate within the past events section:
By Program then by Year
By Artist for Exhibitions
Note these pages are updated every semester.  Not all events or exhibitions will be listed here promptly after they are over.

More Information
Gallery Hours:
Mondays & Tuesdays 1-7 pm; Wednesdays through Fridays 1-5 pm
Contact Information:
103 New Africa House
University of Massachusetts
180 Infirmary Way
Amherst, MA 01003 
(413) 545-5177

 
Gallery Director, Dr. Terry Jenoure
Gallery Manager, Alexia Cota
 
For GPS and mapquest:
180 Infirmary Way
Amherst, MA 01003