Tuesday, November 19, 2019, 7:30 pm
Fine Arts Center Concert Hall
Montreal-based RUBBERBAND makes their UMass Amherst debut with their work Ever So Slightly, an exploration of the daily challenge to find balance and reflection in our lives. Drawing from the innovative choreography of Artistic Director Victor Quijada, Ever So Slightly combines live musicians with his distinct mixture of contemporary, ballet, and hip-hop. Simultaneously delivering delicacy, brutality, finesse, and high-voltage action, the work conveys all the energy contained in urgency, revolt, chaos, and flight.

Pre-performance dialogue at 6:30 p.m. in the Lobby with Paul Katz, UMass Professor and Director of Neuroscience and Rubberband Artistic Director, Victor Quijada with moderator Michael Sakamoto, FAC Interim Director of Programming and Director, Asian Arts & Culture.
Post-performance Q & A in the lobby immediately following the performance with Michael Sakamoto and Victor Quijada.

$45, $35, $25; Five College Students and Youth 17 & Under: $15, $12, $10

Community Event: Master Class Observation & Creative Shareback
Monday, November 18, 7 to 8:30 p.m. at the Shea Theater Arts Center, FREE
Artistic director and choreographer Victor Quijada will be leading a master class for local CRAZEFAZE dance crew open to observation, followed by a community conversation about identity. This event is free and open to the public. RSVP on Facebook.
Sponsors: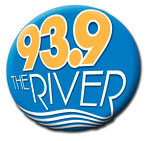 Share this event!