Sean Greene: Calligraphs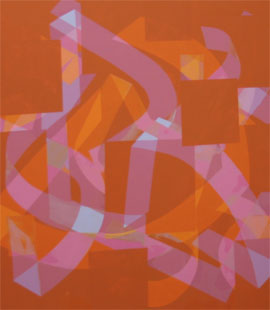 Sunday, September 14 - Sunday, October 19, 2008
Hampden Gallery Studio Gallery   
Free and open to the public
Artist's Statement- Sean Greene
"My paintings are rooted in the study of color. Color intervals are calibrated to provoke the fleeting sensations of light animating a space. Forms are developed to support this intention. Bands of color become paths-traces of motion: brush and arm and body, and paths that lead the eye through a space and around a surface. These bands evoke written languages like Arabic or graffiti-- illegible but loaded with expressions of balance or instability, variation of speed, entanglement, congestion or comfort, fluidity or angularity. In this way, the abstract calligraphy can be read and allows each painting to have its own complex and unfolding personality. In this realm of color, space and form, I am developing and exploring a language as well as a reality that is perhaps, a parallel to my own."
Thirty-five years old, Sean Greene lives and works in Florence Massachusetts. He earned an MFA from the University of Massachusetts Amherst in 2004, where he was awarded a three-year teaching associate ship and a BFA from the School of Visual Arts in Manhattan in 1996.
Greene has received grants from the Northampton and Somerville arts councils. He has had two solo shows at the A.P. E. Gallery in Northampton (Color as Light, 2004, New Paintings, 2006), as well as a solo show at Wunderarts in Amherst in the spring of 2008. He also exhibits regularly in group shows around the Northeast, including New Art 2007 at MPG Contemporary in Boston, New York/New England/New Talent at Hampden Gallery.
His work is in private collections across the United States and in the United Kingdom, and has recently been purchased by the Neiman Marcus Corporation.
Associated Events
Opening Reception
Thursday, September 18, 2008 
,4:30 pm to 6:30 pm
Artist Talk w/Sean Greene
Friday, September 19, 2008 
,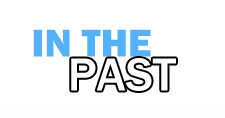 Here is an archive of many of our past events. If you are looking for current happenings at the FAC please go to the home page.
The past events section is updated periodically, very recent past events may not be listed immediately.
To navigate within the past events section:
By Program then by Year
By Artist for Exhibitions
Note these pages are updated every semester.  Not all events or exhibitions will be listed here promptly after they are over.