Sidi Goma:
Black Sufis from Gujarat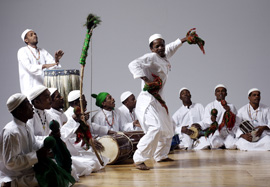 Wednesday, October 5, 2005
Bowker Auditorium   8:00 pm
$20 general, $10 students
"estatic power...building slowly and steadily to a fever pitch" -NY Times "a remarkable group with an extraordinary history" -BBC World Service Sufism, the peaceful, universal and mystic tradition of Islam has for centuries intrigued the world's musical and spiritual communities. Sidi Goma group sing and dance for their Sufi saints, using chants (in a mixture of Swahili, Hindi, and Gujerati languages), shakers, conches and drums decorated with peacock feathers. Tracing their ancestral lineage to East Africa (Tanzania and Kenya) and to their special saint Sidi Mubarak Nobia, they live in western India in a closed community.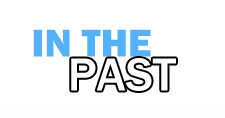 Here is an archive of many of our past events. If you are looking for current happenings at the FAC please go to the home page.
The past events section is updated periodically, very recent past events may not be listed immediately.
To navigate within the past events section:
By Program then by Year
By Artist for Exhibitions
Note these pages are updated every semester.  Not all events or exhibitions will be listed here promptly after they are over.