STOMP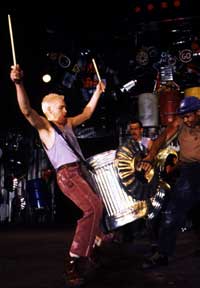 Tuesday, November 5 - Wednesday, November 6, 2002
Concert Hall at 7:30pm.   
Tickets: $45, $35, $15; 17 and under $15
Five College Students $15
STOMP returns to the Fine Arts Center! Combining music, dance, theatre, choreography and performance art, STOMP is explosive, provocative, sophisticated, utterly unique and appeals to audiences of all ages. The eight-member troupe uses everything but conventional percussion instruments -matchboxes, brooms, garbage cans, Zippo lighters - to fill the stage with magnificent rhythms. If you haven't seen STOMP, go. If you have seen it, take someone who hasn't and share the pleasure!
"A sure-fire crowd pleaser. STOMP is banged, tapped, swished, clicked and clomped with an entrancing charm and a rock-and-roll heart." - The New York Times
Sponsored by the Daily Hampshire Gazette, 93.9 The River, Coca Cola, and the Florence Savings Bank.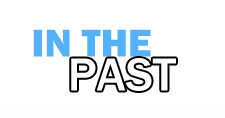 Here is an archive of many of our past events. If you are looking for current happenings at the FAC please go to the home page.
The past events section is updated periodically, very recent past events may not be listed immediately.
To navigate within the past events section:
By Program then by Year
By Artist for Exhibitions
Note these pages are updated every semester.  Not all events or exhibitions will be listed here promptly after they are over.