Sally Curcio: Recognition
March 30 - April 27
Sally Curcio's current work examines the universal need for recognition, and both the reverence and absurdity that need inspires.
Through paintings of United Nations military ribbons, YouTube videos of reality TV talent shows, and mirror sculptures that blur the subject and the object recognized, Curcio explores the human need for recognition, and the paradoxical and hopeful trend toward democratizing that recognition.


Curcio created an eight foot painting of the ribbon UNIKOM – United Nations Iraq-Kuwait Observation Mission. The United Nations ribbon appears as an abstract color field painting.  Curcio was interested to learn that the composition of the ribbon is meant to show that the broad buff-colored bands represent the wide expanse of desert in Iraq and Kuwait, and the light blue center signifies the thin blue United Nations line in the sand to establish and protect sovereignty. The simplicity of the ribbon brings to mind Barnett Newman's "Zip" paintings with its single stripe down a canvas. Newman said, "I feel the stripe does not divide the painting. It does the exact opposite. It does not cut the form in half or in parts. It unites the thing and creates a totality."  



Using Newman's  perspective, the soft blue UN  lines in the ribbon can be seen as a unifying force, through the peaceful recognition of sovereignty and oneness of that eventual peaceful recognition of difference.
A second piece, is a sculpture entitled Ubuntu - Self Portrait. It is an interactive piece where one person stands on one side of a mirror with clear horizontal stripes and matches their mirror image of their face with the clear stripes of someone else looking at them from the other side.  Both people see a portrait consisting of their faces merged into one.  The piece was inspired by President Barack Obama's eulogy to Nelson Mandela:



"There is a word in South Africa — Ubuntu, a word that captures Mandela's greatest gift: His recognition that we are all bound together in ways that are invisible to the eye; that there is a oneness to humanity; that we achieve ourselves by sharing ourselves with others, and caring for those around us. ... He not only embodied Ubuntu, he taught millions to find that truth within themselves."
In a third piece, video clips from the television show America's Got Talent, Arab's Got Talent, Ukraine's Got Talent and Japan's Got Talent, etc., continue to reveal the universal need for recognition, and the drama and emotion of bringing someone to a moment of recognition for their talents.  On this platform,  contenders attempt to touch the lives of others, and gain their recognition, through the beauty and originality of their performance. Viewing the diversity, yet overwhelming similarity, for this show among sundry countries reveals the need for recognition as deep and universal.  Curcio is suggesting there is common longing of humanity to be recognized and to connect with others, and there are many strategies to gather this recognition.
Curcio's work reminds us that the world changes as we become more generous in the recognition of others. When the subjugated become recognized as equals, while preserving their differences, social progress is made.  Within the last 150 years, in the USA women have gained the right to vote,  humans do not recognize others as slaves, and now we observe the fight for recognition of normalcy and equality for same sex marriage.  The path of democratizing of recognition is the move to equality born of increasing compassion.  It reveals itself in the absurdity and guilty pleasures of talent contests,  and in the real advancement of acceptance and peace.



J.M.M. Wilson III, PhD
 
 
In 2010 Sally Curcio received the Blanche E. Colman grant award. Martha Wilson, of Franklin Furnace Inc., selected her work for the Brooklyn A.I.R. Gallery's "At Her Age" competition exhibition. She received the Gallery Award (1st prize) from the New Art 2006: National Competition for Emerging Artists from the MPG Contemporary Gallery in Boston (juror Raphaela Platow, Chief Curator, Rose Art Museum, Brandeis University).
 
She is currently represented by Fresh Paint Art Advisors in Culver City, CA. Her work can also be viewed in the flat files of Amy Morton Fine Arts in Washington DC, and Carroll and Sons Gallery in Boston, MA. Curcio maintains her studio in Northampton, Massachusetts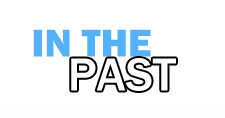 Here is an archive of many of our past events. If you are looking for current happenings at the FAC please go to the home page.
The past events section is updated periodically, very recent past events may not be listed immediately.
To navigate within the past events section:
By Program then by Year
By Artist for Exhibitions
Note these pages are updated every semester.  Not all events or exhibitions will be listed here promptly after they are over.
More Information
Hampden Gallery Hours:
Tuesday through Friday: 1 PM to 6 PM
Sunday 2 PM – 5 PM
We are closed for academic breaks (Thanksgiving, Christmas, Spring Break, Summer) and state holidays
Contact Information:
Main Number: (413) 545-0680
Gallery Director, Anne LaPrade Seuthe
Gallery Manager, Sally Curcio