Sally Curcio
Family Resemblances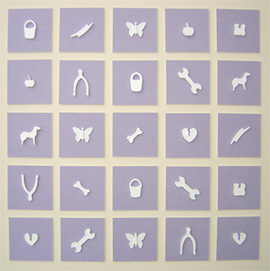 Sunday, April 3 - Thursday, April 28, 2005
Hampden Gallery   
Sally Curcio - Artist Statement Family Resemblances "I can think of no better expression to characterize these similarities than 'family resemblances'..." Ludwig Wittgenstein "All generalities are meaningless." William Burroughs Language structures our perception. Language must, to varying degrees, ignore the uniqueness of individual phenomena as it sorts the world into the categories of our native language. Everything in the world cannot have a unique name; language dooms us to generalizing. These categories presume commonalities among objects while ignoring many differences when identifying objects in the world. To perceive is to identify, and to identify is to categorize. We inherit taxonomies and they inevitably structure our perception and create our world. Our degree of connoisseurship is the depth to which we use language to identify the nuances of difference within an identified class of objects. This work explores taxonomies of everyday objects through drawings, paintings and installation, inviting the viewer to identify the similarities and the differences in the posed collection of objects.
Associated Events
Family Resemblances Opening Reception
Sally Curcio Family Resemblances
Sunday, April 3, 2005 
,2:00 pm to 5:00 pm
Sally Curcio: Family Resemblances
Gallery Talk
Thursday, April 21, 2005 
,4:00 pm to 5:00 pm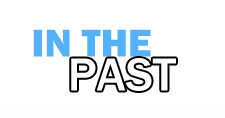 Here is an archive of many of our past events. If you are looking for current happenings at the FAC please go to the home page.
The past events section is updated periodically, very recent past events may not be listed immediately.
To navigate within the past events section:
By Program then by Year
By Artist for Exhibitions
Note these pages are updated every semester.  Not all events or exhibitions will be listed here promptly after they are over.