Thursday, February 14, 7:30 pm
Bowker Auditorium
Christian Scott aTunde Adjuah, has had a whirlwind career that has brought him to the forefronts of jazz, hip-hop, and pop. Rooted in the traditions of his hometown, New Orleans, he is widely recognized as one of the progenitors of "Stretch Music," a jazz rooted, genre blind musical form that attempts to "stretch" jazz's rhythmic, melodic and harmonic conventions to encompass as many other musical forms, languages and cultures as possible. Stretch your definition of jazz with his quintet this Valentine's Day and share the evening with us.

$35, $20; Five College Students and Youth 17 and Under: $10; Under40TIX $25
Academic Connections: Afro-American Studies; Communication; Management; Music
See all the
Course Connections
Share this event!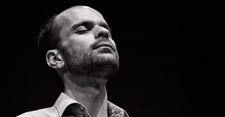 Friday, September 28, 8 pm, Bowker Auditorium
By mixing ornaments and microtones from Middle Eastern music with melodies and harmonies from the West, ElSaffar and his ensemble create sinuous rhythms that escalate into a group intensity that is thrilling to hear.
---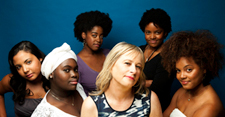 Thursday, March 28, 8 pm Bowker Auditorium
Having devoted much of her professional life to the rich music of Cuba, Bunnett's latest project, Maqueque ("the spirit of a young girl"), pairs the gifted soprano saxophonist and flutist with some of Cuba's most accomplished young female musicians.
---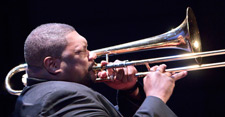 Saturday, April 6, 8 pm Fine Arts Center Concert Hall
A former member of the Jazz at Lincoln Center Orchestra and the Wynton Marsalis Septet, Gordon has built an impressive career touring the world performing hard-swinging, straight-ahead jazz.
---