Shaolin Temple Warriors
Legendary Masters of Kung Fu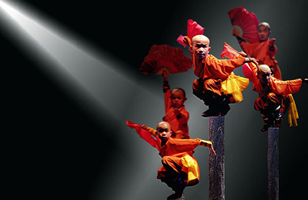 Tuesday, November 27 2007
Concert Hall   7:30 pm
$35, $25, $15; Five College Students $15, $10, $7; Youth 17 & Under $12
"They combine the agility and grace of gymnasts with the showmanship of Cirque du Soleil performers."- The Washington Post
For more than 1,000 years, the Shaolin Monastery in China's Henan Province has been the heart and soul of spiritual and Shaolin Chuan (Kung-Fu) practices. Perfecting the art of Wushu exercises, hand-to-hand and weapons combat, the Shaolin warriors maintain a daily strenuous schedule of training for the monks both young and old. On their 2007 tour and premier visit to the Fine Arts Center, they will showcase their versatile kicks, stunning flying swords, compact moves, and powerful martial arts prowess. This unique performance is a prime example of Kung Fu at it's peak of artistic expression!
Co-sponsored with Center Series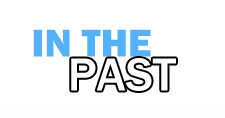 Here is an archive of many of our past events. If you are looking for current happenings at the FAC please go to the home page.
The past events section is updated periodically, very recent past events may not be listed immediately.
To navigate within the past events section:
By Program then by Year
By Artist for Exhibitions
Note these pages are updated every semester.  Not all events or exhibitions will be listed here promptly after they are over.