Shaping The View
Curatorial Fellowship Exhibition
April 3 - May 5, 2013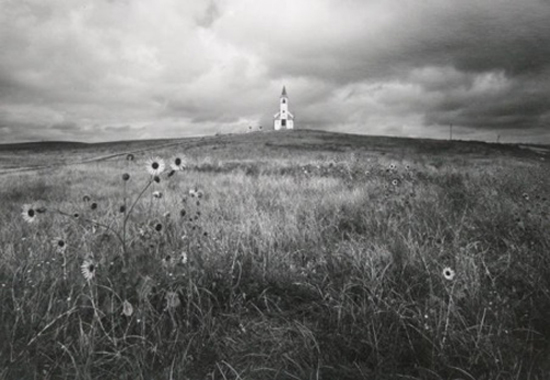 Shaping the View, a new exhibition at the University Museum of Contemporary Art, investigates how modern and contemporary artists use a variety of media to capture and re-imagine both interior and exterior scenes. The works presented will encourage the audience to think about what is beyond the picture plane. By juxtaposing unconventional views of ordinary spaces, this exhibition will showcase how artists orchestrate the viewer's perception of the world around them.
Artists in this exhibition include: Harry Callahan, Elliott Erwitt, Juan Gomez-Quiroz, Paul Hogarth, Paul Ickovic, Roger Jorgenson, André Kertész, Joel Meyerowitz, Jan Staller and Jane Tuckerman. The majority of works of art have been drawn from the strong permanent collection of the University Museum of Contemporary Art. Other works come from the extensive collection of the Mead Art Museum at Amherst College and the Smith College Museum of Art.  
The exhibition opens on Wednesday, April 3, 2013 and will be on view through May 5. The opening reception will be held on Wednesday, April 3rd from 5-7pm and will include a gallery talk by Claire D'Amato and Sarah Horowitz, co-curators of the exhibition and MA Candidates in the Art History Department at UMass Amherst.
Shaping the View
is presented as the culmination of the 2012-2013 UMCA Curatorial Fellowship. The Curatorial Fellowship is a year-long Independent Study that is conducted in collaboration with the Art History Program in the Department of Art, Architecture and Art History. The Fellowship entails all aspects of producing an exhibition, including grant writing, researching the UMCA's permanent collection, and developing concepts and theoretical underpinnings. The success of this program is made possible through the support and guidance of Loretta Yarlow (Gallery Director), Eva Fierst (Curator of Education), Justin Griswold (Collections Manager), and Gülru Çakmak (Assistant Professor of Art History).
Contact
Open
Tuesday-Friday:
11am to 4:30pm
Saturday & Sunday:
2pm to 5pm
Open until 8 PM every first Thursday of the month
Closed
Mondays
Academic Breaks
State Holidays  
Contact Us
Main Number
(413) 545 3672
 
Connect



Opening Reception

April 3, 2013
5:00-7:00pm
UMCA