Thursday, November 21, 2019, 7:30 pm
Bowker Auditorium
In 1619, the Dutch brought the first African slaves to Jamestown, Virginia. Acclaimed bassist and composer Avery Sharpe marks this 400th anniversary with a new original piece of music touched by spirituals, gospel, blues, jazz and classical idioms, and featuring a video component. Featuring Don Braden (tenor saxophone), Duane Eubanks (trumpet), Zaccai Curtis (piano), Ronnie Burrage (drums), Avery Sharpe (bass) and vocals . A long-time Pioneer Valley resident, Sharpe studied at UMass Amherst before embarking upon a globe-spanning career.

Pre-performance talk in the auditorium at 6:30 p.m.
General Admission $15; Students $7


 
Share this event!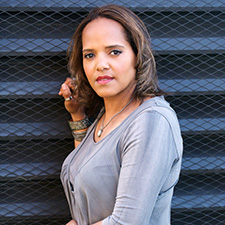 Thursday, October 24, 7:30 p.m., Bowker Auditorium
For 40 years, drummer Terri Lyne Carrington has worked with luminaries across the jazz world. Carrington is also the first female artist to win a Grammy for Best Jazz Instrumental Album. This special curated performance Money Jungle, based on the legendary album of the same name which featured Charles Mingus, Max Roach and Duke Ellington, will pay homage to former UMass faculty and Jazz in July founder Max Roach.
---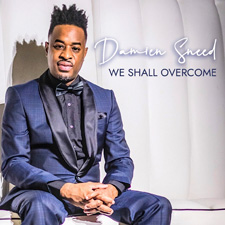 Tuesday, January 28, 7:30 p.m., Fine Arts Center Concert Hall
Interspersed with the spoken words of Dr. Martin Luther King, Jr., the evening brings together gospel with jazz and Broadway tunes. From Nina Simone to The Wiz, Stevie Wonder to traditional spirituals, it's an evening of music that shows the lineage of these Civil Rights visionaries is still with us today.
---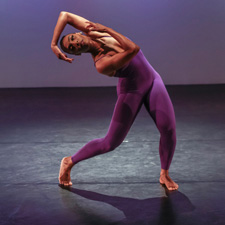 Thursday, February 6, 7:30 p.m., Fine Arts Center Concert Hall
The Philadelphia-based dance company returns to UMass Amherst in celebration of its 50 years as one of the premiere African-American dance companies, presenting iconic Philadanco works as well as new choreography that highlights their continued engagement with today's most important social issues. Among the new work is 2018's Endangered Species, a heart-wrenching piece that takes on police violence towards African-American males.
---