Laughter and Tears from Old Japan
Shinnai Singing and Kuruma Ningyo Puppetry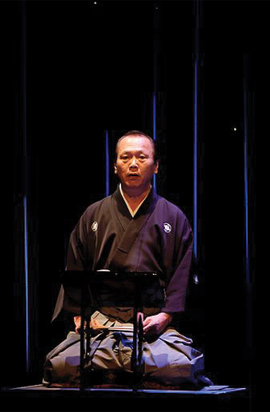 Friday, October 5 2007
Bowker Auditorium   8:00 pm
$15 General; Five College Students and Youth 17 and under $7
Acclaimed master of Shinnai singing, Tsuruga Wakasanojo, captures light-hearted friendship and painful love from eighteenth-century Japan in his performance of "Yaji Kita", "snow", and "Black Hair".
Shinnai is a narrative performing art that embodies a beautiful combination of expressive recitation and rich melody. Tsuruga Wakasanojo is one of the leading masters of this art and has been designated as a Living National Treasure in Japan.
Tsuruga Wakasanojo is joined by Nishikawa Koryu, a principal master of kuruma ningyo puppetry. Unlike a traditional bunraku puppet, which takes three puppeteers to manipulate, a kuruma ningyo is handled by a single puppeteer sitting on a stool with wheels and can vividly reproduce quick movements and vigorous strides. Dolls operated by Nishikawa Koryu and his disciple gain voice through Tsuruga Wakasanojo . Together they re-create the world of townspeople in "Yaji Kita", a funny travelogue between fainthearted Kitahachi and a prankster, Yajirobei, who claims that he is not afraid of ghosts; and "snow" and "Black Hair", which express a woman's suffering caused by love.
Presented by the Japanese Program in Asian Languages and Literatures (Department of Languages, Literatures & Cultures, UMASS)
Funded in part by the Japan Foundation & the Toshiba Corporation.
Presented by Asian Languages and Literatures Program, co-sponsored by Asian Arts & Culture Program. Funded in part by the Japan Foundation & the Toshiba Corporation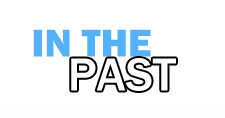 Here is an archive of many of our past events. If you are looking for current happenings at the FAC please go to the home page.
The past events section is updated periodically, very recent past events may not be listed immediately.
To navigate within the past events section:
By Program then by Year
By Artist for Exhibitions
Note these pages are updated every semester.  Not all events or exhibitions will be listed here promptly after they are over.