Shantala Shivalingappa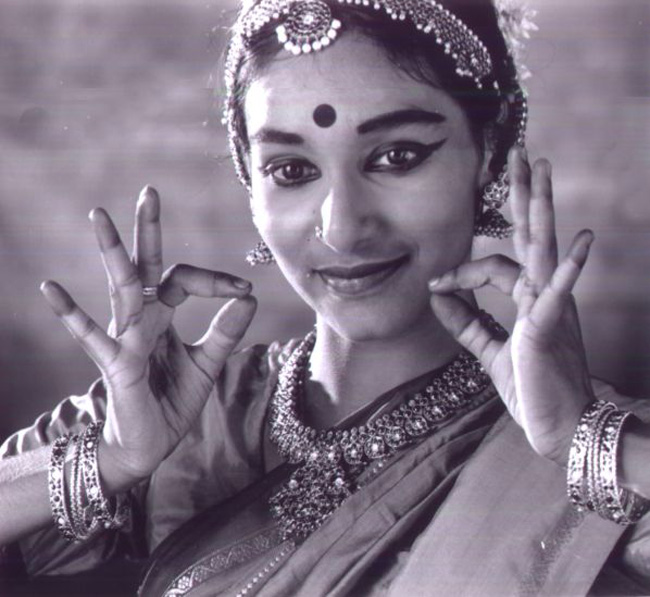 Swayambhu
Friday, October 28, 8pm, Bowker Auditorium
Reserved Seating: $30, $15; FC, GCC, STCC and 17 & under $10
"Like the dancing glow of a flame which enlightens us"
--VOGUE, Paris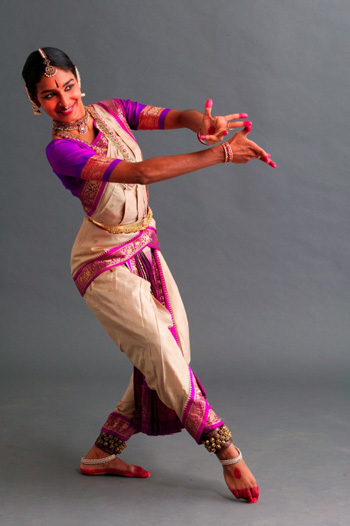 Treasured in both India and Europe, Shantala Shivalingappa is an acclaimed dancer and choreographer of kuchipudi, a 2,000-year-old classical style based on the Natya Shastra, an ancient codification of dance, music, and theater. She will perform Swayambhu her latest work bringing her background in Kuchipudi and the skills she has learned from the masters to a program of contrasts, at the same time swift and suspended, earthly and ethereal, symmetrical and asymmetrical. She will be accompanied by four classical musicians from Chennai, India

Swayambhu: (that which manifests by itself or, which appears spontaneously). In Sanskrit, this term refers to a stone or rock whose shape naturally resembles the features of deities, such as Ganesha, the elephant-headed God, or Shiva the Lord of Dance. On a more subtle note, Swayambhu is the spontaneous and sudden experience of an altered sense of reality. It is a moment of absolute lucidity, where Reality reveals its true nature: an infinite field of Unity, Fluidity, Energy. The dancer becomes an artisan-alchemist. She opens up her tool-kit, each element finely sharpened, weighed, admired, and then handled with infinite care, gentleness, love. She seeks the right combination of materials, which will give rise to a pure expression. A vision whose light has been calling, but whose form has never clearly shown itself, and which may now appear spontaneously, thanks to the magic of alchemy: for a fleeting moment, watch the veil of Illusion (Maya in Sanskrit) fall, and reveal the Infinite... It all depends on the success of the alchemy....

Born in India and raised in Paris, France, since the age of 13, Shantala has had the privilege of working with some of the greatest artists of our times: Maurice Béjart ("1789…et nous"), Peter Brook (for whom she played Miranda in "The Tempest" and Ophelia in "Hamlet"), Bartabas ("Chimère"), Pina Bausch ("O Dido", "Néfès", "Bamboo Blues and Sacre du Printemps ), Ushio Amagatsu ("Ibuki") and the Kuchipudi Guru Vempati Chinna Satyam and from her mother Savitry Nair, also a noted Indian dancer.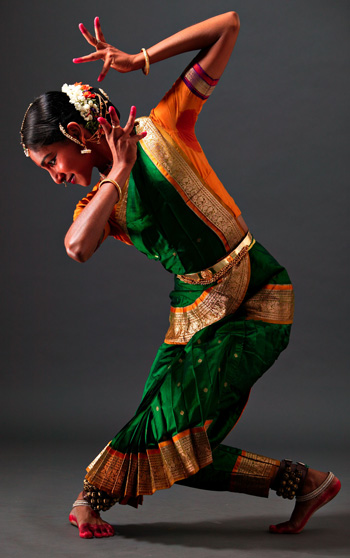 Pre-Concert Talk: 7pm, "Defining Classical Dance of India" by Professor Ranjanaa Devi.