JAPANESE SHOMYO BUDDHIST CHANTS & SHIRABYOSHI SONGS
Tuesday, September 23, 7:30 p.m., Bowker Auditorium
General Admission: $15; Five College, GCC, Seniors and 17 & under $10
 
A multi-faceted musician and singer Makiko Sakurai will present her adaptations of the Shomyo Buddhist chants from the Heian period (701-1192 AD) as well as ancient songs known as Shirabyoshi. Though a Tendai "outsider," Makiko Sakurai has become famous in Japan as a chanter of Tendai shomyo.  A music graduate of Osaka University of Arts, she majored in piano and composition receiving her masters from the Tokyo College of Music. She has adapted shomyo for contemporary settings in collaboration with Japanese composers Mamoru Fujieda and Ayuo. She appears on two CDs of Ayuo and Mamoru Fujieda: "The Night Chant" and "Izutsu," both released on the Tzadik label. She has also performed works for American composers, Peter Garland and Carl Stone. Ms. Sakurai has written the scripts for her original collaborative pieces with Noh theatre including "Bamboo Princess" (2006), "Manhattan Okina" (2007-2013), "Pirate Princess" (2009, 2013) and "Sword Mound" (2010). She has also written for a collaborative piece with the puppet theatre, Kokeshi Joruri "The Bridegroom of Hanako" (2011, 2013).
 
Presented in collaboration with the UMass Japanese Studies program.
Monday, September 21- 2 Workshops
Ms. Sakurai will present workshops at Smith and Hampshire Colleges

Songwriter and vocalist of the Tendai Buddhist chanting as well as a singer of Shirabyoshi ancient songs, Ms. Sakurai will present a lecture demonstration of her work derived from study of the Tendai sect of Buddhism, music of the Ryu-teki (a flute used in Gagaku orchestra) from Master Sukeyasu Shiba and ancient songs, closed to public.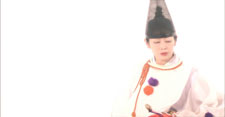 CONNECT