Thursday, November 7, 2019, 7:30 pm
Bowker Auditorium
Post-concert talk with the artist immediately following the performance.
Born in Peoria, Illinois to Taiwanese and East Timorese immigrant parents, Shyu is a classically trained vocalist, pianist, violinist, and dancer who endlessly expands her artistic repertoire. Today she is a  Guggenheim Fellow, USA Fellow, Doris Duke Artist, Fulbright scholar, and  composes, sings and performs on piano, violin, Taiwanese moon lute, Chinese er hu, Japanese biwa, Korean gayageum, Korean soribuk, and a Korean gong called "ggwaenggwari." Her solo multilingual and multi-instrumental piece Nine Doors  explores powerful female legends as guides to express the importance of empathy over humanity's destructive impulses. Sung in Indonesian, Javanese, Taiwanese, Mandarin, Tetum, Korean, Japanese, and English, the work is "a full length multilingual, ritual music drama." 

There will be a post-show Q&A immediately following the performance.

General Admission $15; Students $7
 
Sponsors: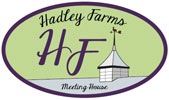 Share this event!