Sleeping with Strangers
American Performance Art meets Beijing Opera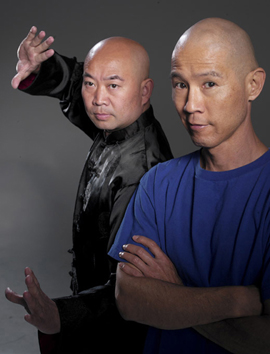 Friday, February 8 2008
Bowker Auditorium   8:00 pm
Tickets $20, $15; Youth 17 & under $12; Five College Students $10, $7
Sleeping with Strangers is an ironically funny and unflinchingly honest dive into the consciousness (and unconsciousness) of the two countries, as embodied in the personas of Kwong and Peng. The two men ruthlessly and hilariously skewer the irrationalities of governments, cultures, and individuals as they explore relationships - between the East and West, between Karl Marx and Bill Gates, fathers and sons, the known and the unknown.
The artists utilize an array of performative approaches: monologue, Chinese opera, Western-style theater, multimedia, poetry and slapstick comedy. Sleeping with Strangers challenges the slumber of ignorance, antagonism, and separation, ultimately leaving us with questions about a global vision of mutual respect, awareness and understanding.
Associated Events
Sleeping w/Strangers: 20th Anniversary
Springfield Chinese Language Program
Wednesday, February 6 2008 Springfield's Central High School
,6:00 pm to 8:00 pm
Sleeping with Strangers: Guest Lecture
Theater 130
Wednesday, February 6 2008 Bartlett 109
,3:30 pm to 4:20 pm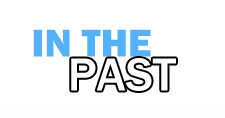 Here is an archive of many of our past events. If you are looking for current happenings at the FAC please go to the home page.
The past events section is updated periodically, very recent past events may not be listed immediately.
To navigate within the past events section:
By Program then by Year
By Artist for Exhibitions
Note these pages are updated every semester.  Not all events or exhibitions will be listed here promptly after they are over.