STITCHING TIME: The Social Justice Collaboration Quilts Project
September 12 - December 9, 2022
Opening Reception: Monday, September 12, 5-7 p.m.
Artist Talk: Tuesday, September 13, 11 a.m.-12 p.m.
Panel Discussion: Friday, November 18, 7-8 p.m.
---
View Exhibition

Sign the Guest Book

In 1997, incarcerated men serving life sentences at Louisiana State Penitentiary, known colloquially as "Angola" after the former plantation on which it is located, created a hospice program to care for the dying among them. To raise money for the program, the Angola hospice volunteers, themselves sentenced to life imprisonment, made and sold quilts. In 2012, one of the hospice quilters, Kenya, and his long-time friend, Maureen Kelleher, founded the Social Justice Collaboration Quilts Project. The goal of the project is to support artists who work behind prison walls and give voice to the political consciousness of imprisoned and free quilters. The project has since spread beyond Angola prison to include incarcerated quilters in other institutions.
This exhibition focuses on work made by the founders of the Social Justice Collaboration Quilts Project, Kenya, and Kelleher, and the first member of the Project, Sharif as well as Leonard Peltier, Zulu, Ramsey Orta, Abu Ali, Tex, Louisiana State Penitentiary Hospice Volunteers and inmates of Norton Correctional Facility. Their quilts address racial injustice in American history and celebrate Black creativity, thought, and political activism.
Each quilt in this exhibition is paired with an audio recording. The recordings were arranged by Kelleher and feature the quilters reflecting on their work, along with music that captures the spirit of the project.
 
---
A message from co-founder and inside quilter Kenya 
HELLO,  U Mass, and Augusta Savage Gallery !
We, Maureen Kelleher and I, -- the co founders of The Social Justice Collaboration Quilts Project —  hope to  empower people, enrich lives,  and enhance communities through quilting.  This Project has set us on an exciting course to grow and stay socially connected, via the cultural and visual voices of our quilts.  Through the quilts and the   "visual conversation"  they stimulate,  we are excited about our mission. We want the world to know of the power and beauty of the Angola Hospice Program, the diversity of our membership and creativity, and the power of our voices that come from behind the prison walls. Art is empowering  and beautiful,  for free and incarcerated persons alike.
We are so happy to bring this Project to U MASS, and honored to have our quilts exhibited in The Augusta Savage Gallery. The Quilt Project is  grateful for the leadership of curator Alexia Cota. Thank you, Alexia.  We appreciate the support from faculty and friends of the  U Mass. community.
U Mass, and The New Africa Building in particular,  is where James Baldwin taught in the 80's.  This is where the literary, political and cultural influence of James Baldwin himself,  as well as his writings and political activism, is most strongly felt.  We at the Project hold Baldwin in high esteem and you will see him and read his words on many quilts in the exhibition. 
U Mass will always be embraced as a dear friend of the Quilts Project, as we make positive strides in the social justice movement together.  

Kenya Baleech Alkebu
September 18, 2022    

Co Founder, The SOCIAL JUSTICE COLLABORATION  QUILTS PROJECT.   
Forward, through the razor wire.
---
Artist Talk: Tuesday, September 13, 11 a.m.-12 p.m.
The Social Justice Collaboration Quilts Project founder Maureen Kelleher speaks about her project, the quilts and the artists who've contributed to this powerful exhibition.
 
---
Panel Discussion: Friday, November 18, 7-8 p.m. | New Africa House Theater (downstairs from the gallery)
A group of scholors, activists and artists discuss the importance of creative expression for incarcerated and formally incarcerated artists.
Panelists:
Maureen Kelleher | The Social Justice Collaboration Quilts Project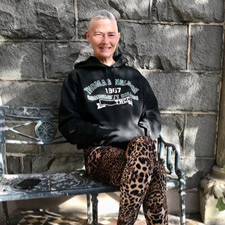 Maureen Kelleher - artist, activist, private investigator and director and co founder of the SJCQP.  In 2012 she and her pen pal of many years, decided to create the quilts project. Our goal: to support creativity among inside and outside quilters and let the world know of the hospice program at Angola Prison.
Dr. Amilcar Shabazz | W.E.B Du Bois Department of Afro American Studies
Amilcar Shabazz is a professor in the W. E. B. Du Bois Department of Afro-American Studies at the University of Massachusetts Amherst, and was the department's seventh chair. In 2013, he accepted an appointment as Faculty Advisor to the Chancellor for Diversity and Excellence. He teaches in the area of historical studies with an emphasis on the political economy of social and cultural movements, education, and public policy. His books include Advancing Democracy: African Americans and the Struggle for Access and Equity in Higher Education in Texas (winner of the T.R. Fehrenbach Book Award), Women & Others: Perspective on Race, Gender, and Empire (co-edited with Celia R. Daileader and Rhoda E. Johnson), and The Forty Acres Documents (with Imari Obadele and Johnita Scott Obadele). He has been a Fulbright Senior Specialist and has done work in Brazil, Ghana, Japan, Cuba, and other countries. 

Dr. Toussaint Losier | W.E.B Du Bois Department of Afro American Studies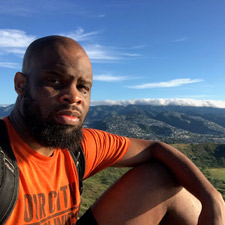 Dr. Toussaint Losier is an Associate Professor in the W.E.B. Du Bois Department of Afro-American Studies at the University of Massachusetts-Amherst. He is co-author of Rethinking the American Prison Movement (Routledge, 2017) with Dan Berger and is completing a book manuscript tentatively titled, War for the City: Black Liberation and the Consolidation of the Carceral State. He previously co-taught a Black Studies class for two years at the South Bay House of Corrections in Boston and taught for six years in the St. Leonard's Adult High School providing a fully accredited secondary education for formerly incarcerated women and men in Chicago.
 
Phyllis Kornfeld | Cell Block Visions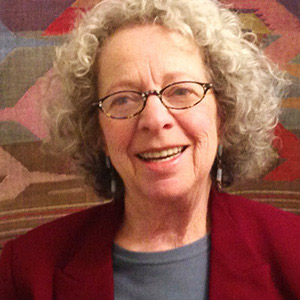 Author of Cellblock Visions: Prison Art in America, (Princeton) and a contributor to Art Education Beyond the Classroom (Palgrave Macmillan). Conducted art classes for incarcerated men and women for 40 years— all levels of security from county jail to maximum security to death row. Curated exhibitions and lectured for university and museum galleries.
Moderated by Anna-Claire Steffen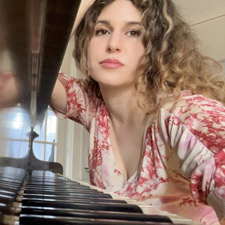 Anna-Claire Simpson is a PhD candidate of English Literature at UMass Amherst. As a published researcher, her work has explored representations of childhood and race on the English early modern stage. As an educator, she teaches writing, critical thinking, and literary analysis across a range of courses and themes at UMass Amherst, the Clemente Course for the Humanities in Springfield, and Asnuntuck College's Second Chance Pell Program. She has been a union activist for several years in Western Mass with UAW2322. She is also a musician who performs nationally as part of a duo called NOW Music. 
AND a special guest speaker may call in!

Augusta Savage Gallery
80 Infirmary Way Amherst, MA 01003, Amherst MA 01003
---

Admission is free.
---

Sponsored by:


ASG Home
|
About
Hours & Directions
|
Contact
|
Past Events & Exhibitions
...or browse our full event calendar