Spanish Harlem Orchestra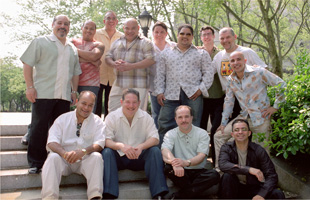 Thursday, October 6, 2005
Concert Hall   7:30 pm
$35, $25, $15; Youth 17 and Under: $10
Five College Students: $15, $10, $7
The 2005 Grammy winner for "Best Salsa Album," the Spanish Harlem Orchestra has quickly established itself as one of the pillars of contemporary Latin music. Using the most accomplished players in the New York Latino community, pianist and arranger Oscar Hernandez carries on the tradition with outstanding performers like Ray De La Paz, Willie Torres, and Marco Bermudez handling vocals as well as many of the top musicians on the Latin music scene.
Watching these crack musicians rev up their complex, precision polyrhythms and fie up five-part horn harmonies is as thrilling as riding a horse that suddenly breaks into a gallop. The near-anarchic, party-like climax gave fans a final lesson in classic salsa: Never leave before its over. Los Angeles Times
Concert Hall at 7:30pm
Bank of America, El Diálogo, and WFCR 88.5FM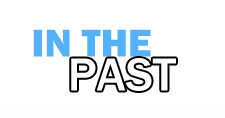 Here is an archive of many of our past events. If you are looking for current happenings at the FAC please go to the home page.
The past events section is updated periodically, very recent past events may not be listed immediately.
To navigate within the past events section:
By Program then by Year
By Artist for Exhibitions
Note these pages are updated every semester.  Not all events or exhibitions will be listed here promptly after they are over.