Spirit & Soul
Saturday, November 10 Bus Tour to the Metropolitan Museum New York
New Galleries for the Art of the Arab Lands, Turkey, Iran, Central Asia, and Later South Asia
Metropolitan Museum New York Bus Trip
Saturday, November 10
Sign up now! Join us for this unique tour to see more than one thousand works from the pre-eminent collection of the Museum's Department of Islamic Art—one of the most comprehensive gatherings of this material in the world—have returned to view in a completely renovated, expanded, and reinstalled suite of fifteen galleries. The well-known Islamic art historian Walter B. Denny who teaches art history at the University of Massachusetts Amherst and serves one day a week, as Senior Consultant in Islamic Art at the Metropolitan Museum of Art will be our tour guide.
$95 per person (includes travel, gratuity, museum entrance, and guided tour)
For more information and reservations: Call Asian Arts & Culture Program at 413-577-2486

Spring 2013
Spirit & Soul Series on 4 Wednesdays, February 6- 27
Weaving Our Stories: 7PM- 8PM  
All lectures are FREE and open to the general public

Parking in University lots is free after 5:00PM
On four Wednesdays in February, we will present engaging talks by scholars and artists on topics of popular and unique interests that highlight the artistic and cultural arts of Asia. Using the notion of the "Motif" as a central theme, we will examine landscapes, flora and fauna, objects, and other personal expressions often seen in art and in relationships to understand their significance and value from a socio- cultural perspective. Often, embedded in these works of art are people's life stories and histories. We invite you to join us for a cup of tea and tasty desserts as you enjoy these lively and informal presentations by these speakers.
February 6 at 7- 8PM Augusta Savage Gallery, New Africa House, UMass
Costume-made: The Invention of National Dress in 21st Century China
This talk will cover 21st century narratives about traditional Chinese clothing and the invention and reinvention of Chinese national costume in contemporary popular culture, especially as seen in the Hanfu movement and in contemporary cinematic representations.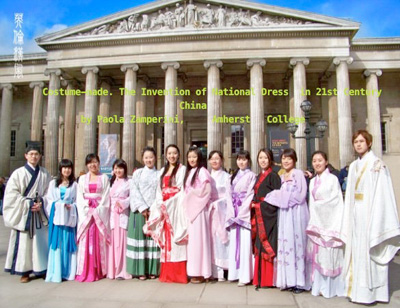 Presenter:
Paola Zamperini has a PhD in Chinese literature and Women and Gender Studies from UC Berkeley, and is currently associate professor of Chinese literature, director of Chinese studies, and chair in the Department of Asian Languages and Civilizations at Amherst College. She is also a joint member of the Women and Gender Studies Department of Amherst College.
February 13 at 7- 8PM Augusta Savage Gallery, New Africa House, UMass
Chen Chog Heruka and Spirits of the Bardo

The talk will focus on a Thangka that depicts the Peaceful and Wrathful Deities of the Bardo Mandala, reading the painting both in tandem with the "Tibetan Book of the Dead" and with the environment of Tibet through a thoughtful selection of historic photographs in our collection that related to images in Mandala and the realities of Tibetan life both in the early 20th century and today.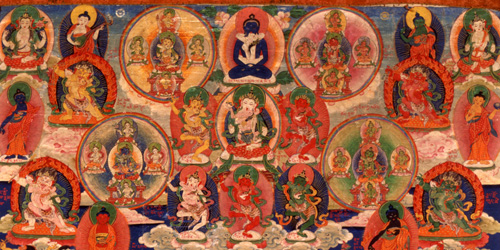 Tibet, 18th-19th century Colors and gold on cloth with cloth mounting
From the Heeramaneck Collection, purchase 1969 The Members' Fund
69.34 Newark Museum


Presenter:
Katherine Anne Paul, Curator Arts of Asia atThe Newark Museum
February 20 at 7-8PM W.E.B Dubois Library, UMass
Rituals and Stories in Dance: Embodying a Living Tradition In India
While most of the present day dance styles in India have drawn upon visual imagery-(temple sculptures, paintings along with texts) for the recreation of their repertory, this has not been the case with regards to the tradition of dances from the Kerala, a southern state rich in ritual, folklore and movement. This talk will explore stories and rituals of embodiment in three styles of Kerala women's dance, highlighting Mohiniyattam classical dance, Thirvathirakali a women's folk/ritual dance, and Sarpum Thullal, a ritual serpent dance.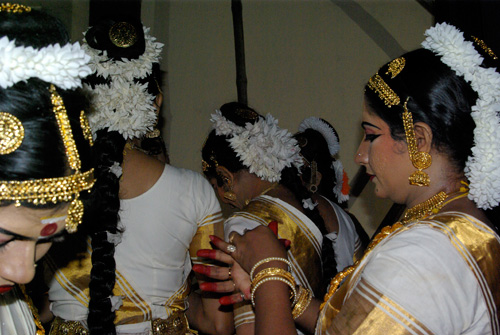 Presenter:
Independent scholar Justine Lemos holds a PhD in Cultural Anthropology with a focus on embodiment in South Asian dance. Her current book project is an experiential study of women's culture in Kerala, India, as it is manifest in the processes of choreography, learning, and performing classical Mohini yAttam dance. She has been the recipient of several prestigious grants and awards including Fulbright Fellowship, American Institute for Indian Studies Fellowship and a fellowship from American Association of University Women.
February 27 at 7-8PM W.E.B Dubois Library, UMass
Idle Chatter: The Productive Uses of Gossip and Rumor in 17th-century Chinese Literature.
This lecture will explore the relationship between oral and written literature from a different point of view and the seemingly endless production of printed hearsay, rumor, and gossip in late-Ming and early-Qing novels, short-stories, and opera.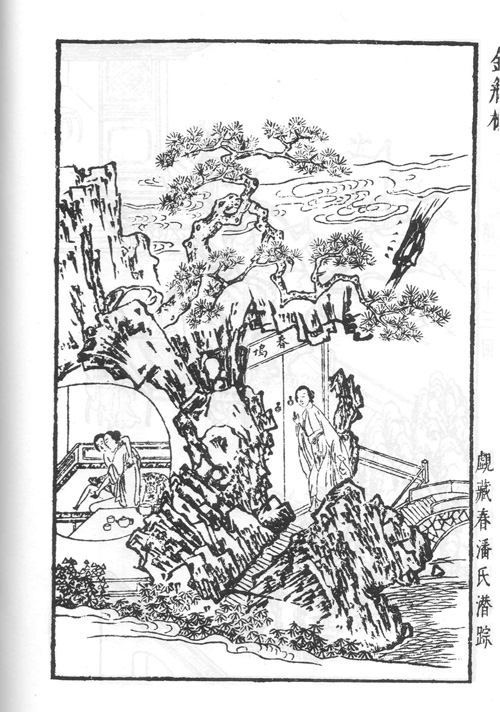 Associated Event
February 28th at 4:30 PM in Paine Lecture Hall, Amherst College Free and Open to Public

On Stage Whispers and Off Stage Voices: Rumor and the Production of Contemporaneity in the Opera of Li Yu

Presenter:
Paize Keulemans (Ph.D. University of Chicago, 2004) is Assistant Professor of East Asian Studies at Princeton University who began studying Chinese language and culture in 1986 at Leiden University, the Netherlands. Since then, he has studied and taught Chinese language and literature in a variety of places: Nankai University, Cambridge University, National Taiwan University, the University of Chicago, Beijing University, Columbia University, and, most recently, Yale. Keulemans' research interests are focused on the interaction between oral and written literature.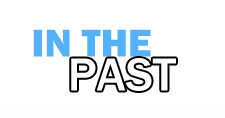 Here is an archive of many of our past events. If you are looking for current happenings at the FAC please go to the home page.
The past events section is updated periodically, very recent past events may not be listed immediately.
To navigate within the past events section:
By Program then by Year
By Artist for Exhibitions
Note these pages are updated every semester.  Not all events or exhibitions will be listed here promptly after they are over.